Good Start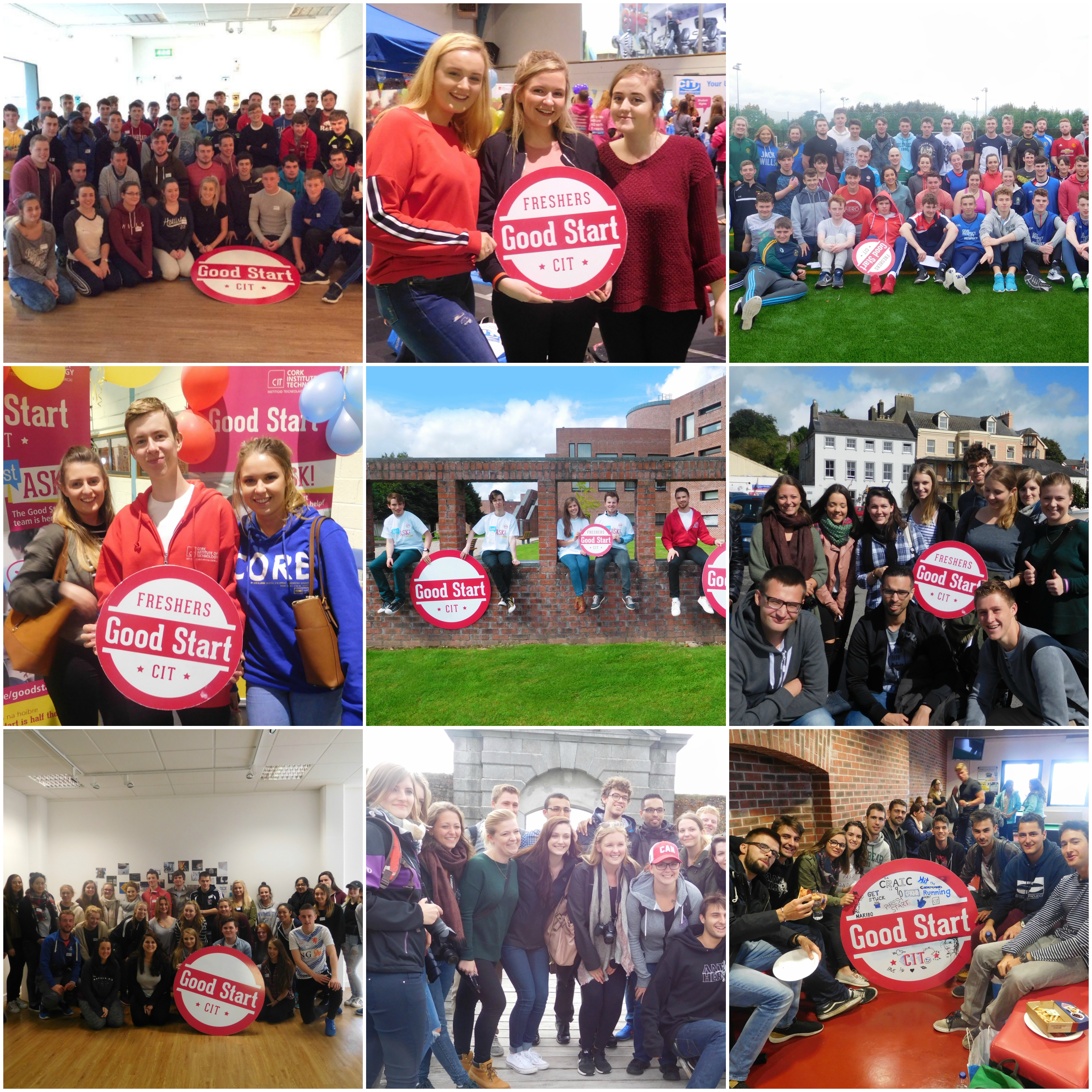 What a whirlwind Good Start 2016 has been! We hope you have has as much fun as we have had, and that you've settled into CIT by now. Thank you to all the students and staff who supported and engaged with us over the past few weeks, we couldn't have made Good Start a success without you. We will be back to help you settle back in at the beginning of Semester 2. - The Good Start Team
What is Good Start?
To get you off to the best start your first five weeks of college are going to be jam-packed with Good Start activities. Good Start aims to help you to find your way by focusing on success, belonging, motivation and independence; the whole student experience.
The Good Start programme of fun, social, sporting, study, support sessions and events will help you become familiar with the campus, settle in, meet people, get prepared for study and find out who's here to help.
To make help you make the most out your first college experience we have put together some handy checklists so you know what to expect. Familiarise yourself with these lists we are sure they will help you get to grips with CIT and what it offers to you.
Before You Arrive When You Arrive Once You've Started
Remember, the Good Start Team are here to help you find your feet and settle in, if you have any questions Just Ask! us by emailing: good.start@cit.ie