Before You Arrive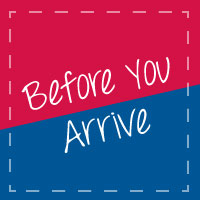 Once you have applied to study at CIT there are a few things you can do to prepare for college life and get off to the best possible start.
Being a third level student is a big deal, this list has a few things to check out before you arrive to CIT:
The Good Start Ambassadors are here to help you get settled into the CIT community and will be available and around to help throughout the first five weeks of college.
Student Leaders also help you settle into CIT on your first day, you will be able to recognise them by their Red Hoodies. They also help CIT run other events throughout the year.
PALS (Peer Assisted Learning) supports 1st Year students on entry to third level. 1st Year students meet once a week with senior experienced PALS Leaders to discuss and study material covered in a specific module.
For more info on student fees and grants you can view this link or contact The Student Fees and Grants Office.
The Accommodation Office can assist you in finding somewhere comfortable to live while you study at CIT.
Click here to find directions to CIT from your location.
The International and Erasmus Offices offer huge support to students coming from overseas.