Once You've Started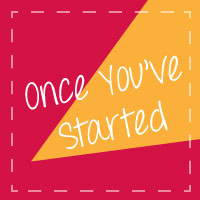 Now that you have started college, it is time to get acclimatised and organised for study. This list should help you on your way!
College is going to be different from school, in more ways than one, find out some handy hints here.
Getting a good degree is going to involve some hard work, by starting your study routine early you will find getting to grips with college coursework earlier.
Maximise On Your Studies
Make use of what the ALC (Academic Learning Centre) or Academic Success Coaching has to offer.
From study spaces to past exam papers, ebooks to online databases... The Library offers so much more than just books.
Follow this guide to make sense of your timetable and find out where you are supposed to be.
There are a number of printing and photocopying facilities throughout CIT campus. Follow this step by step guide on how to start printing.
Get Involved
There is more to college than studying, join a Sports Club or Society to meet new people while doing something fun.
Chatting with the Careers Service will allow you to set long term goals, remember coming to college is the beginning of your career.
There are many Student Services which you can avail of as a CIT student. Check them out, they are really useful!
If you have any questions be sure to drop by a Just Ask! desk and ask a Good Start Ambassador, we are here to help you settle in.