When You Arrive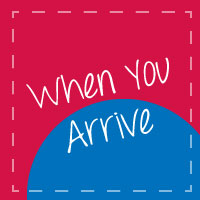 Well done you are here! We are delighted you have chosen to study at CIT. Here are are a few things to become familiar with to ensure you put your best foot forward in this new college experience:
Find out which day you will be enrolling in CIT in September 2016.
Follow this quick start guide to make sure you are set up and ready to go for when classes begin.
Get to know your surroundings, save this map to your phone incase you get lost on campus (it's a pretty big place).
Use this interactive map to easily get where you need to go.
Find out all of the things you can do with your CIT ID.
Books, Manuals and Course Materials
Many of the books, manuals and course materials you will need can be purchased onsite in the Reprographics and Card Services Office, in An Siopa and The Nexus Market and in the CITSU Office Shop.