PALS - Peer Assisted Learning & Support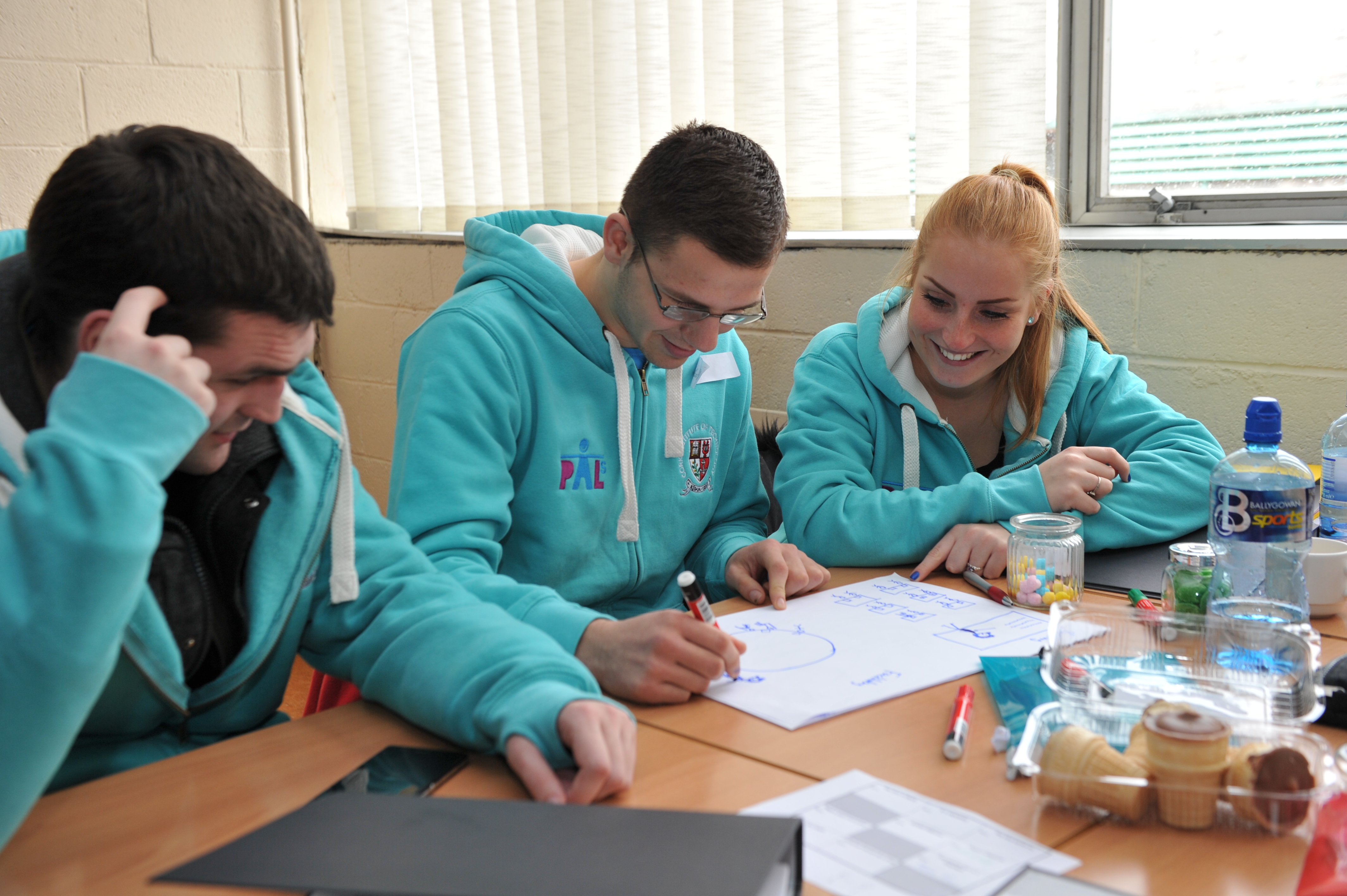 PALS Recruitment for September 2017 is underway!
PALS (Peer Assisted Learning and Support) supports first year students during their transition to third level. PALS provides First Years with both study and social support during their transition to life at CIT.
PALS is a project of the Student Engagement Office, Office of the Registrar and VP for Academic Affairs. As part of PALS, First Year students meet once a week with senior experienced students to discuss and study material covered in a specific module.
PALS has been in operation in CIT for the past four years. PALS was first piloted to three departments and continues to expand each year. This year PALS Peer Mentoring is offered across all four campuses of CIT and PALS Study Sessions are operating in ten departments.
PALS offers
Peer to peer student support
Assisted academic support through facilitated student study sessions
Learning through engagement both socially and academically within third level
Support from student and staff on a common academic journey
The Benefits of PALS for First Years
Provides support and guidance
Safe non-threatening environment
Social benefits - connecting with other students
Increased academic confidence
Improved communication, teamwork, collaborative problem solving, and interpersonal skills
The Benefits for PALS leaders
Certified training from the International Centre for PASS (University of Lund).
Enhanced employability skills applicable to the workforce such as leadership, communication, teamwork etc.
College recognition of PALS Leaders commitment.
Skills and experience gained will be a valuable addition to C.V.
Volunteering as a PALS Leader increases senior students' knowledge of course work by developing their critical thinking and problem solving skills.
What are the Benefits for CIT?
PALS helps First Years successfully transition to Higher Education.
First Years better prepared for exams and assignments.
Increased student academic engagement and retention.
Increased level of student involvement and social engagement with CIT community.
Enquiries:
Marese Bermingham
Head of Student Engagement Office, Head of Teaching and Learning Unit
Barbara Hempel
Project Officer PALS,
CIT Student Engagement Office,