Set Yourself Up For Success
Getting to Grips...
Your first year Class Coordinator will discuss your timetable and room locations with you as promptly as possible once you begin. The key components of your course will be described by your Class Coordinator or your Head of Department at your first class meeting and will be reitterated during the CIT Module which all first years will take.
In the mean time here are some handy tips to ease you into studying at third level.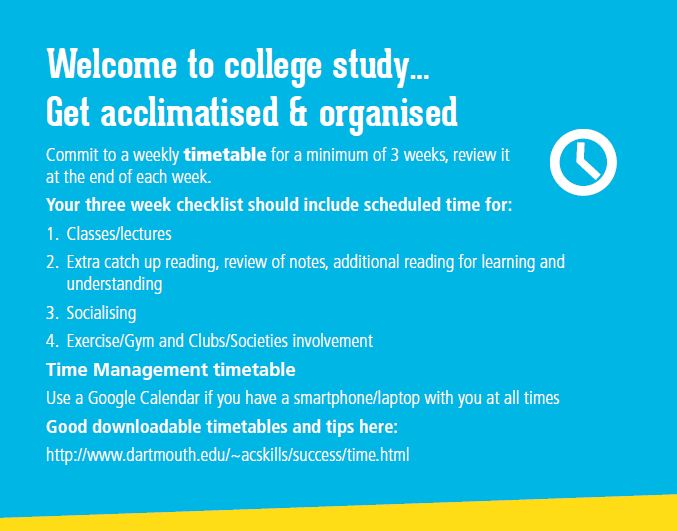 Keep an eye open for the Academic Success Coaching events that will be held throughout the college year for more tips on studying at third level. Or contact Roisin, Cliona or Mary by emailing academicsuccesscoaching@cit.ie or calling 021 4326153.