Careers Service
What does the Careers Service provide?
Student-centered, careers education and guidance for the benefit of the individual's personal, professional and employability skills development.
Who do we work with?
The Careers Service actively engages with CIT Students, Employers and CIT Staff and Academics.
What can you do with your qualification?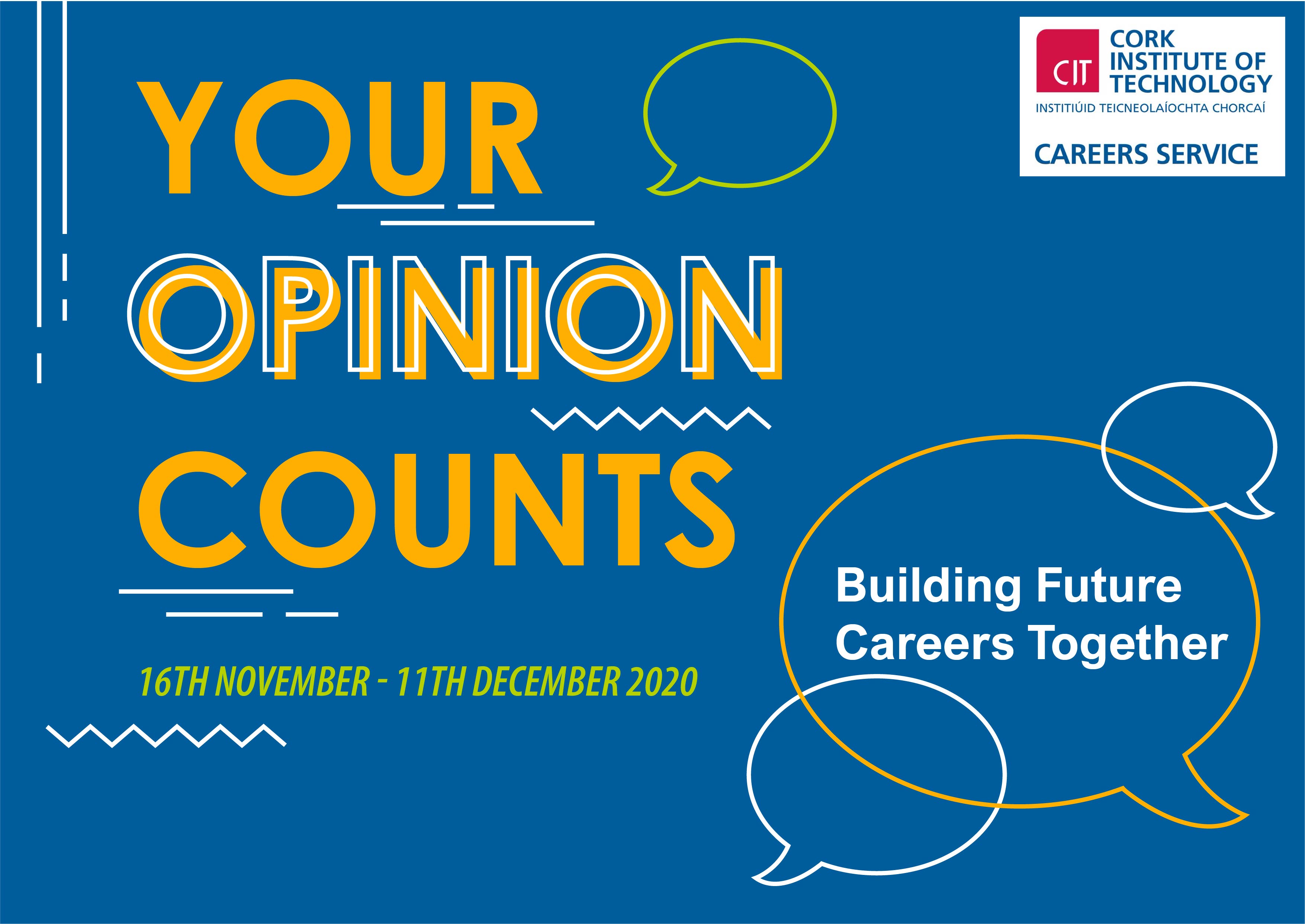 Concerned about your future career?
A survey is open now designed to hear your views and priorities for career development as a CIT Student. Please take the time to complete the survey so we can improve services for you in relation to getting ready for your future work life. Thank you in advance,
The Careers Team: Treasa, Maria, MaryRose, Caitriona & Marta.