Societies
CIT Societies
Facebook: /CITsocieties
Twitter: @CITsocieties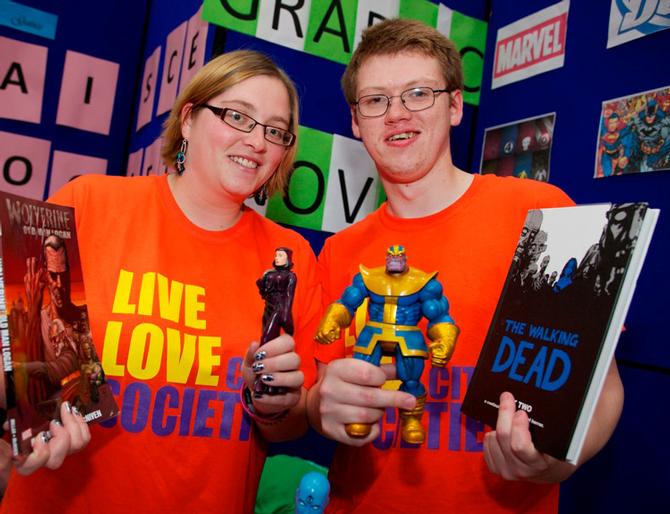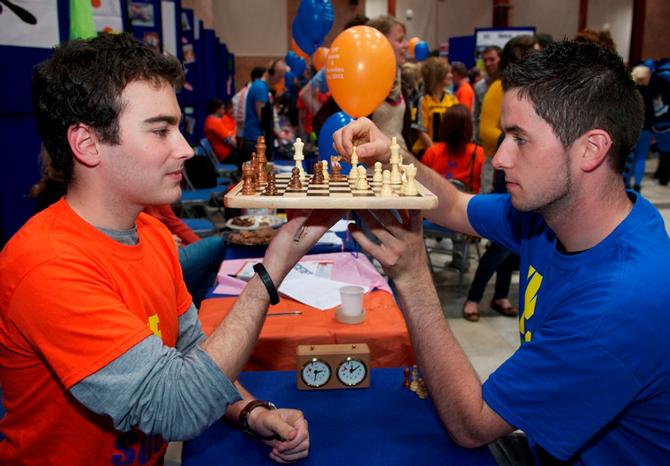 Office Opening hours:
Monday to Thursday 9am – 5pm; Friday 9am- 4pm.
Saturday & Sunday Closed

Location: 1st floor, Student centre
Contact: Tel: 021 4335759 / Email aoife.kelliher@cit.ie
Did you know that every full time CIT student can join a Society?
Want to go Go-Karting? Paintballing? Or play in a Soccer Tournament? All of these events and many more such as Table-Quizs, Film screenings, trips to various parts of Ireland or even the very popular "Faculty Balls" are all organised by societies. College can be a stressful experience especially for 1st years and Societies can play an important part in helping you to overcome this.
We would like to wish you all the best for your years ahead in CIT and looking forward to seeing you at the Societies events. Dare to be different and get involved with a CIT society!
Aoife Kelliher

Acting Societies Officer

Fintan O' Leary

Sports & Societies
About Societies
What is a Society?
Education is more than academic studies. A Society is all about interacting and socialising with other students with similar interests, which in turn relieves the pressures of being buried beneath a pile of economics, chemistry or mechanics books!
Why should I join a Society?
Some of the greatest memories students have of their time in College are from getting involved in Societies and attending Society events. The diversity of CIT Societies means that practically every taste is catered for. College is a time of learning so you shouldn't confine yourself to activities you are already familiar with. By signing up to a society you become an official society member. You will receive information directly on upcoming events for that particular society so you are the first to hear about upcoming events and outings.
How do I join a Society?
Societies Day takes place on Wednesday 16th September 2015, Nexus Hall, Student Centre, Bishopstown Campus from 10.30am - 2.30pm. Or sign up online through the societies website
Who operates a Society?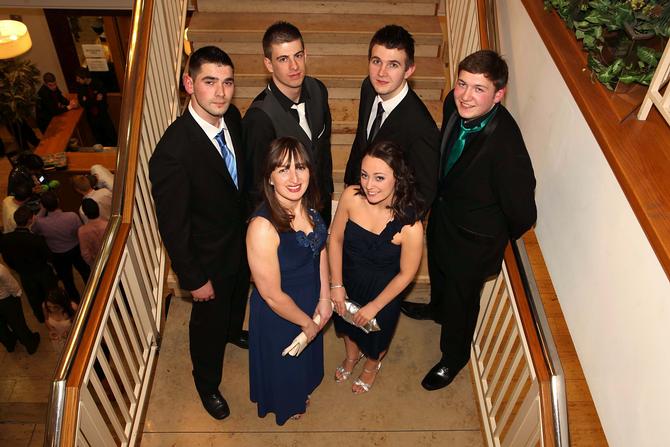 Every Society is run by a student committee. Getting involved in the committee is a great opportunity for you to boost your CV as well as learning about working within a team and handling budgets. If you are interested in getting involved, please go along to the society AGM to put yourself forward.

Have an idea for a society that you think doesn't already happen in CIT? then call to the societies office and discuss how you can set it up. You will need to set up a meeting to recruit new members and if there is sufficient interest you can apply for a budget to run the society.
Who can join a Society?
All full-time students of Cork Institute of Technology are welcome to take part in any Society.
Who works in the Societies Office?
Aoife Kelliher is the Societies Officer and Fintan O' Leary is the Societies Administrator in CIT. Their job is to liaise with all the Societies in the Institute to help them to plan, co-ordinate and promote events and activities. The Societies Office acts as an administrative centre for all CIT Societies so you can direct any societies related query here.
What are the societies I can join?
Any full time CIT student can join any society. For the full list of societies and contact information check out the societies website. The types of societies range include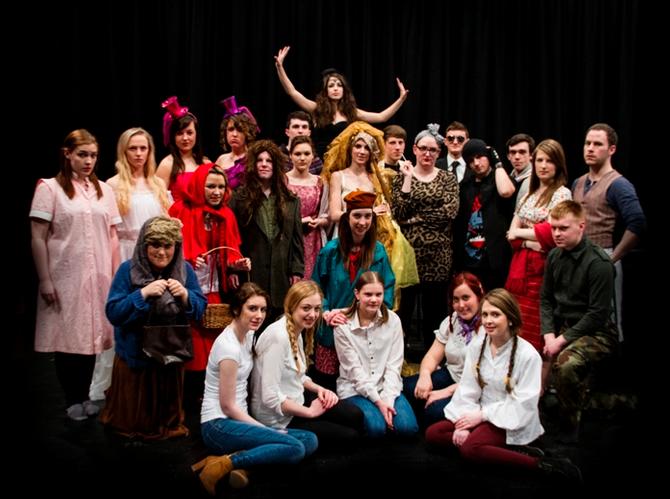 Interest based - anime & manga, gaisce, graphic novel, music, pc gaming and more....
Course based - mechanical eng, chemical eng, multimedia, business & accounting and more...
Social societies - international students, mature students, LGBT, open mic and more.....
Arts societies - choir, film, creative writing, dance, dJ, drama, photographic, musical, trad and more....
Workshop societies - yoga & alexander technique.
Politicial societies - Ógra Fianna Fáil & Sinn Féin.
Business Studies & Accounting Society
Winner of the Best Course Based Society in 2012, the society ran some very successful events which benefitted their society members immensely.
A perfect mixture between social and academic events, the society organised one of the largest college ball nights, an ice skating trip as well as an on campus fun day.

International Students
French, Spanish, German, Polish, Finnish, Czech, Canadian, Italian, Irish and more, that's pretty lively, loud, and colourful. That's them! This is a very sociable Society. The aim is to bring the International students together to experience the best of Ireland and to become familiar with the Irish Culture, History and Geography. This College wide society is open for any student from any CIT course to join, wherever you are from.
Societies Balls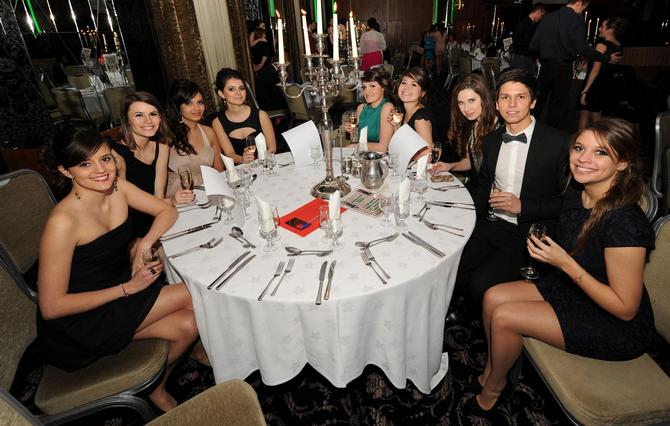 The Societies balls are one of the highlights of the year for many students. There are two types of tickets that go on sale for each ball, Full and Afters. With a Full ticket you will have entry to the venue from 7.30pm for the formal 4 course meal. Afters ticket holders arrive after 9.30pm to join in on the entertainment provided by the live band and DJ.
Save some of your money during Christmas as the Societies balls start in February!
The Societies balls are as follows:
Schemers & Mechanical Engineering Ball
This ball is for students studying the following courses; Science (Common Entry), Instrument Engineering, Applied Physics & Instrumentation, Biomedical Science, Pharmaceutical Biotechnology, Herbal Science, Nutrition & Health Science, Applied Biosciences, Analytical Chemistry with Quality Assurance, Analytical & Pharmaceutical Chemistry, Social Care, Recreation and Leisure Management, Early Childhood Care and Education, Community Education & Development, Good Manufacturing Practise & Technology, Mechanical Engineering, Mechanical & Manufacturing Engineering, Biomedical Engineering, Sustainable Energy, Building Services Engineering, Transport Management & Technology and students studying in the National Maritime College of Ireland.
Business Studies, Accounting and Tourism & Hospitality Ball
This ball is for students studying the following courses; Business Studies (Common Entry), Marketing, Accounting, Business Information Systems, Business Administration, Agriculture, Horticulture, Tourism, Hospitality Management, Culinary Arts & Bar Management.
Pick & Mix Ball
This is for students studying the following courses; Engineering (Common Entry), Structural Engineering, Civil Engineering, Construction Management, Quantity Surveying, Construction (Common Entry), Architecture, Architectural Technology, Interior Architecture, Chemical & Biopharmaceutical Engineering, Electronic Systems Engineering, Electronic Engineering, Electrical Engineering, Software Development, Software Development and Computer Networking, IT Management, Computing, National Certificate in Science in GMP & Technology, Information Technology Support, Visual Communications, Multimedia & Design Communications
CIT Crawford Masquerade Ball
This is for students in the CIT Crawford College of Art and Design.
CIT CSM Ball
This is for students in the CIT Cork School of Music.
Societies Awards
Over the last number of years Cork Institute of Technology has initiated an awards ceremony to highlight Societies and individual members who have made an outstanding contribution to extra-curricular life at the Institute. At these awards each committee member is presented with a Certificate of Merit from Dr. Brendan Murphy, President of CIT. Each year the awards are presented by a known personality. Over the years we have had the privilege of inviting guests such as Pat Falvey, Ryan Tubridy, Des Bishop and John O' Shea, CEO of GOAL.
In 2013, eleven awards were presented on the night which were as follows
Group Awards
| | |
| --- | --- |
| 'Society of the Year' | Open Mic Society |
| 'Best New Society' | Slow Food Society |
| 'Most Improved Society' | DJ Society |
| 'Best Event' | Drama Society - "Stags & Hens" |
| 'Best Course-Based Society' | Crawford |
Individual Awards
| | |
| --- | --- |
| Vitaliy Makhnanov | Video Production & Photographic Society |
| Danielle Hughes | Crawford Society |
| Benjamin Henry | International Students Society |
| Padraig Mullaly | Drama Society |
| Miriam O' Regan | Business & Accounting |
| Nana Oki | Fashion & Beauty Society |
Volunteer Abroad
The volunteer abroad programme provides CIT students the opportunity to experience Volunteering Abroad. The programme offers financial support through awarding Scholarships & Bursaries.
The programme is open to application in semester 1 of the academic year and accepts applications from all current full time CIT students. Notification of application is sent out directly to each student through the @mycit.ie email and also promoted within the college.
Since 2010 the Societies Office has been proud to support students who have chosen to experience volunteering abroad for a number of weeks during the summer break. In the past 5 years, 70 students were presented with Scholarships and Bursaries to help fund their contribution to voluntary participation abroad. Further details of the students who have travelled can be found on the societies website