CIT RAG Week is here!
23 February, 2018
For the timetable and details of our great line up of RAG Week events taking place between 26 Feb - 1 Mar, please click on the following link...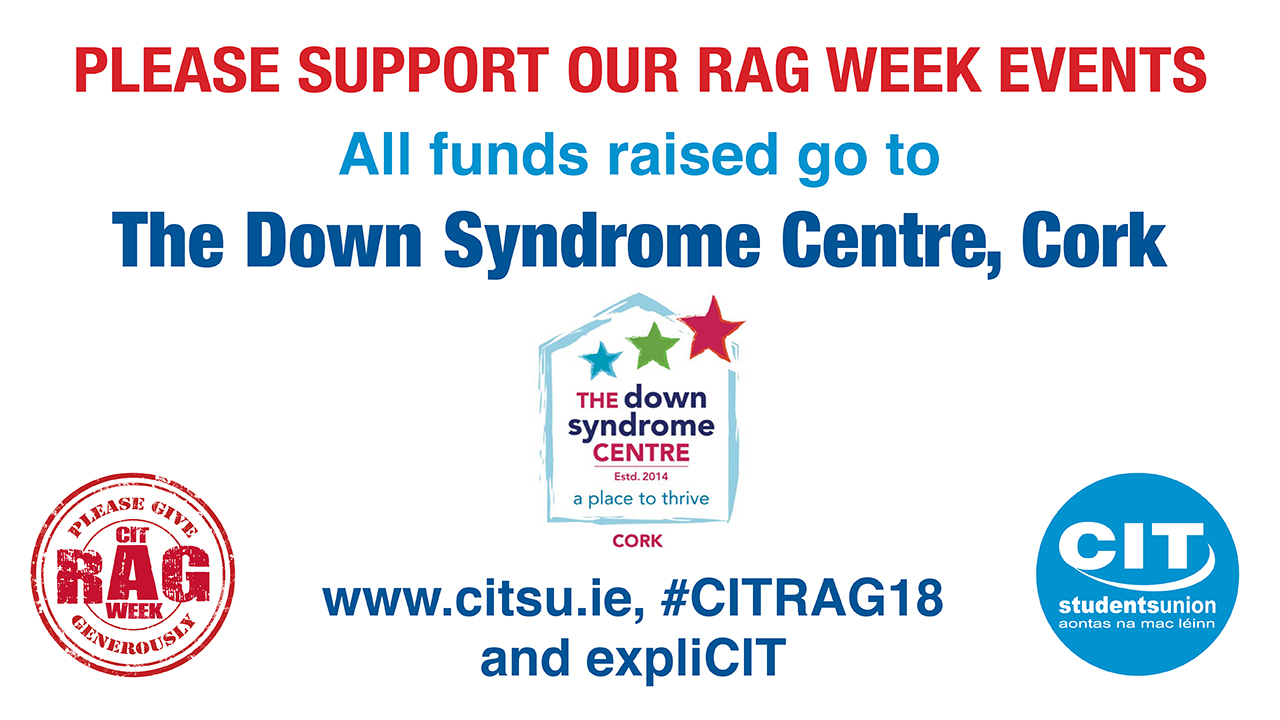 The Down Syndrome Centre Cork was founded in early 2017 in response to a recognised need in the Cork region for the provision of support and facilities for families and carers of young children with Down Syndrome. Founded and run by parents of children with Down Syndrome, the purpose of the centre is to provide three core functions; diagnosis support, early intervention therapies and building lasting friendships.