"Ready Steady Work" programme
Getting work ready?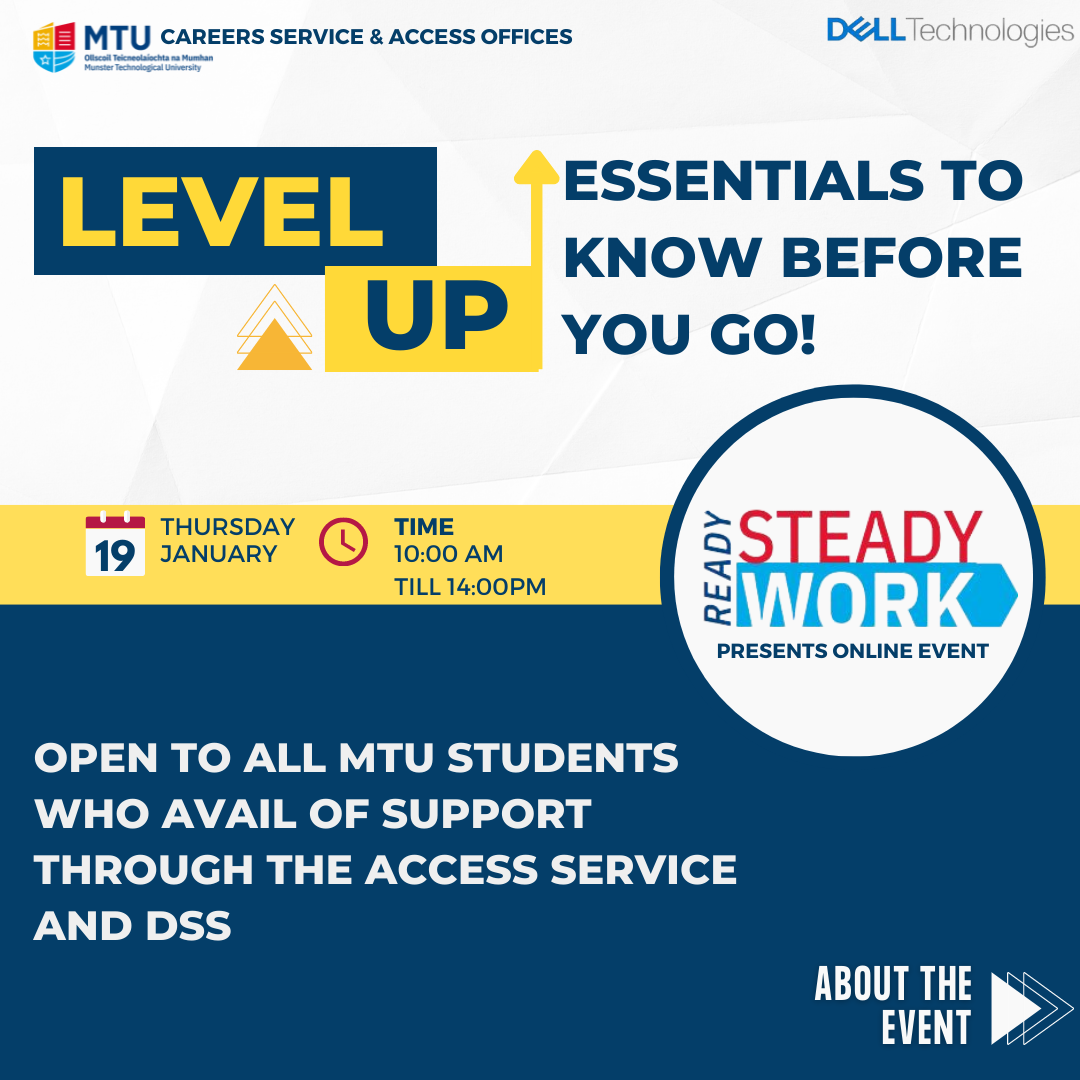 Sign up today for "Ready Steady Work"
Ready Steady Work is a multi-award winning innovative career readiness program, designed and delivered by the Careers Service and Disability Support Service in collaboration with employer partners 2022 Dell Technologies.
This will be an online event run on Thursday, 19th of January, from 10am until 2pm.
The session will offer 3 topics delievered by several DELL Technology speakers.
Topics:
Land your dream Job using LinkedIn.
How to impress in your first 60 days!
Top tools for success.
SPEAKERS:
Áine Gould: Talent Acquisition Manager at Dell Technologies who will speak on How to impress in your first 60 days.
Ready Steady Work is available to all MTU students with access to the DSS in 2nd, 3rd, 4th years, postgraduate students and graduates in their first year after graduating in any faculty.
Registration and enquiries by mailing: rsw@mtu.ie

Ready Steady Work has won three National Award titles, for 'Operational Excellence in Education' in the Operational Excellence Awards 2022, the Business and Third Level Institute Collaboration Award 2022 in 'The Education Awards' and the 'Higher Education Award' in Cork Lifelong Learning Awards.