Create Connections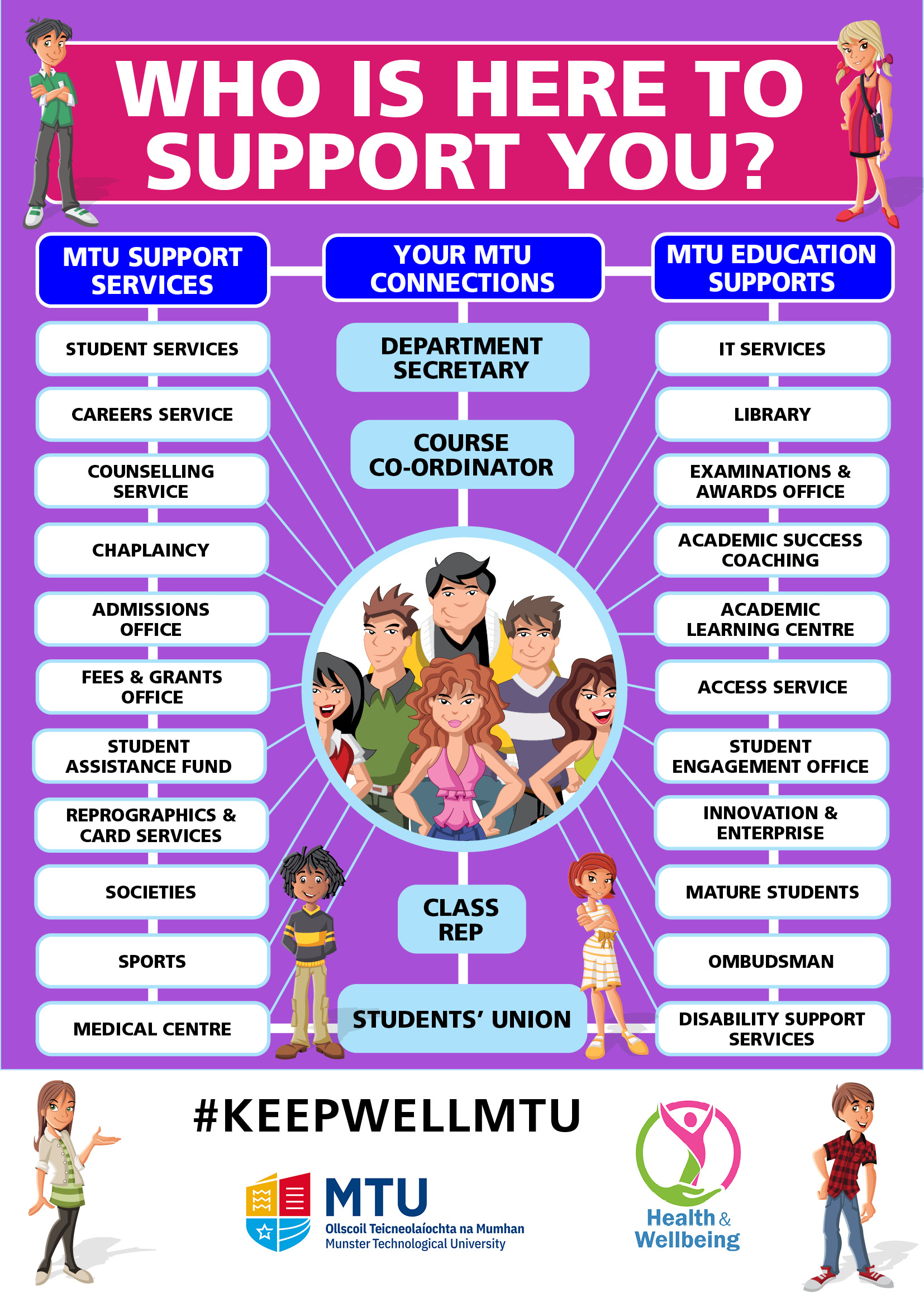 Build relationships for wellbeing
Taking time to strengthen and broaden relationships is good for your wellbeing, and good for the wellbeing of the other people involved.
Building relationships for wellbeing means:
Strengthening your relationships with people who are close to you, such as family and friends.
Broadening your relationships in your community and the wider world.
Dsepite the Covid-19 restrictions, there are still are many ways to build stronger and new connections:
Make time each day to spend with your family. This might include "family time" that is fixed each day, or time that you find around other commitments.
Connect with friends you haven't seen for a while. Video call, phone or text them.
Switch off the devices tonight and play a game.
Speak to someone new today.
Reach out to a friend or family member who needs support or company.
Research online connection opportunities in your local community: Book clubs, walking groups or craft groups
Take a Walk in nature.
Spend time with pets and animals
Join a CIT Society

This semester societies are running meetings and activites online. Although it can be daunting to join in with a group of people who you don't know, they might just be your next best friends! Give it a chance.
Sign up to Societies Online to become a member and receive zoom or discord links. These links are send directly to members to ensure they are CIT student spaces only.
Here is the full list of societies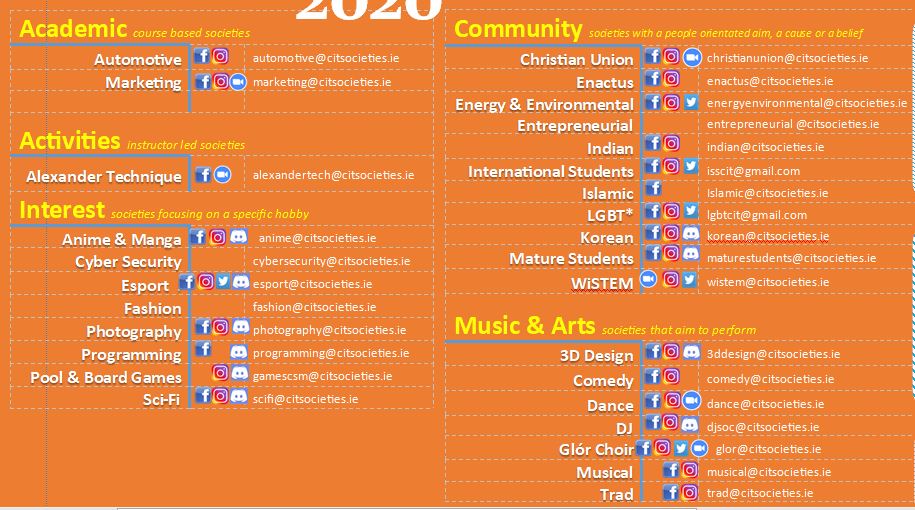 What can we do to prevent loneliness?
Many of us feel lonely from time to time and these short-term feelings shouldn't harm our mental health. However, the longer the pandemic goes on for, the more these feelings become long-term.
The government guildelines are asking us to reduce our contacts and keep our distance to prevent the spread of the virus. That means we need to adapt how we connect with people and find new ways to stay in touch during this time. Now, more than ever, is the time to keep up those strong social networks that act like a buffer against poor mental health.
Staying in touch via video calls, Whatsapp or just regular phone calls, is vital. Keep up your routines where possible – for example if you play cards with your friends on a weeknight, try keeping this in the diary and playing a game on a video call instead. Or potentially join one of the many online quizzes hosted on Facebook or Youtube, playing as a team.
If you're not tech savvy, regular phone calls, messages or even writing letters are lovely ways to show someone that you're thinking of them. This might be a time when younger people in our families can help older relatives to use the internet, and some of the ways it can let us stay connected.
Nurturing our relationships during the coronavirus pandemic
The coronavirus outbreak is dramatically changing our lives, including our relationships with other people in our communities, our families, our homes and our workplaces. Both losing normal contact with people and being thrown into much closer contact than usual can feel stressful and it may be worrying, frightening or even unbearable.
Five quick tips for nurturing healthy relationships
Many tips about how to maintain good relationships are as relevant and important now as they were before coronavirus. For instance, all five of the Mental Health Foundation's top tips for nurturing healthy relationships are as important now as before:
Give time - put more time aside to connect with your friends and family
Be present - this means really paying attention to the other people in your life and trying not to be distracted by your phone or your work or other interests
Listen - really listen to what others are saying and try to understand it and to focus on their needs in that moment
Let yourself be listened to - honestly share how you are feeling, and allow yourself to be heard and supported by others
Recognise unhealthy relationships - harmful relationships can make us unhappy. Recognising this can help us to move forward and find solutions
A time to create some certainties
Agree on who is using which parts of the home and when - for those of us who live with other people and who are feeling irritated or overwhelmed by constant togetherness, it may help to agree who is going to use which parts of the home - for instance during the day, when we may need to work and/or look after children

Make best use of the physical space you have - this may be about planning your day, sharing or alternating use of space, being aware of others' needs or just doing things a little differently.

Share out household tasks - it may help to share out household tasks such as washing up, cleaning and food shopping. Having a daily routine may help us to feel more in control, at a time when we have lost a lot of control over our daily lives.
A time to keep talking and listening
Create a time each day to express - it may be to agree a time each day when everyone in our home can say how they are feeling - for instance, it could be what we have found most difficult and what we are grateful for that day.

Allow a space to share and listen without judgement - sharing feelings, without fear of being criticised or told off, can help us feel calmer and closer to each other. It may help to remember that everyone is affected by the coronavirus situation and may be feeling more anxious and perhaps more irritable than usual.