Photocopying

Photocopying
Printers Interface Screen

The Printers interface screen located in front the printer, is used to interact with the printer and its settings. When photocopying, scan your student card at the kiosk and choose copy on the kiosk screen. The printers interface screen will automatically display the Basic Settings page where you can change how your content be printed like page size, colour or duplex.
Photocopying & Scanning
When scanning or photocopying, the Konica Minolta printer machines give you two ways to do it. If you want to photocopy multiple pages all at once rather than do them serparatly, follow example one. Make sure the text/images on the pages are facing up and not down as shown in Example 1. When aligned appropriately, press Start on the screen interface and it will take all the pages into the machine and print them out from the side.
Example 1: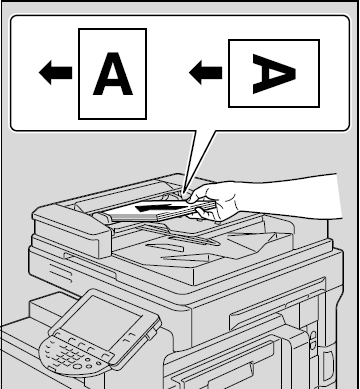 If you need to photocopy a page or pages from a book, open the tray of the printer on top and lay content of the pages downwards on the glass as shown on Example 2 below. Make sure to close the tray down on the page/book and press start and it will begin to scan the content and print them out.
Example 2:
Basic Settings
When you go to the printers and no one is logged in, this is what you will see: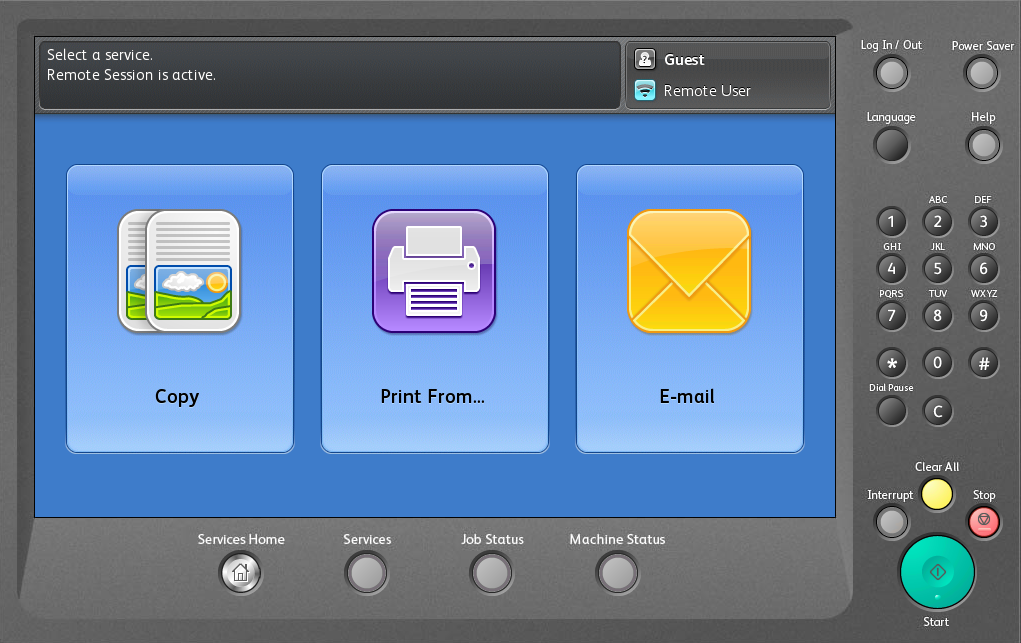 Note: Do not touch Finish on the screen (shown below) until all documents have been copied and printed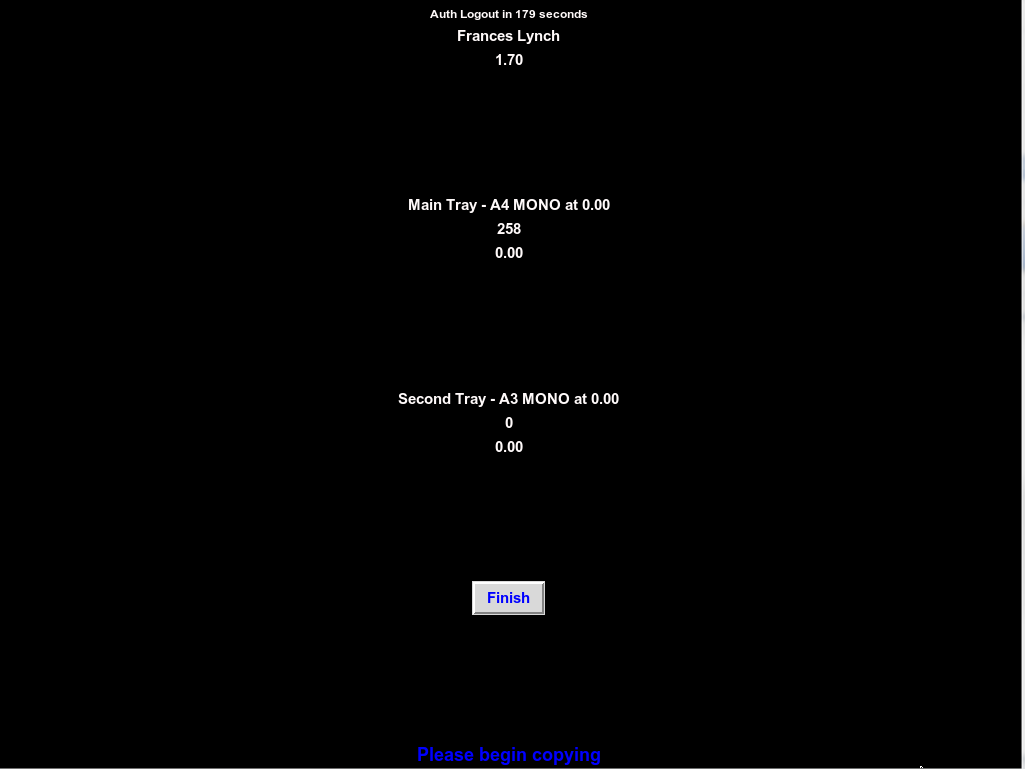 When you select the Copy function, you can select paper size, single or double-sided, collated/uncollated and reduce/enlarge the copy.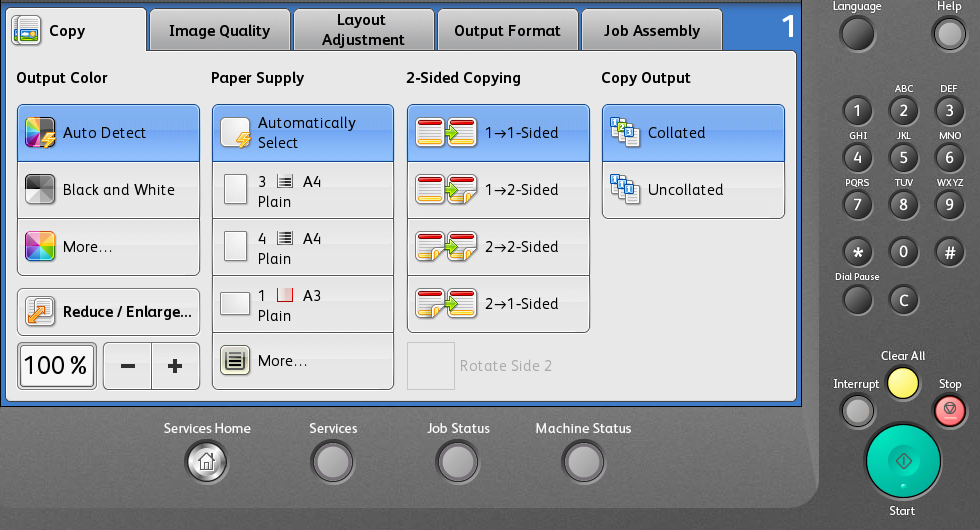 If the MFD has a stapler, these options will appear under Copy Output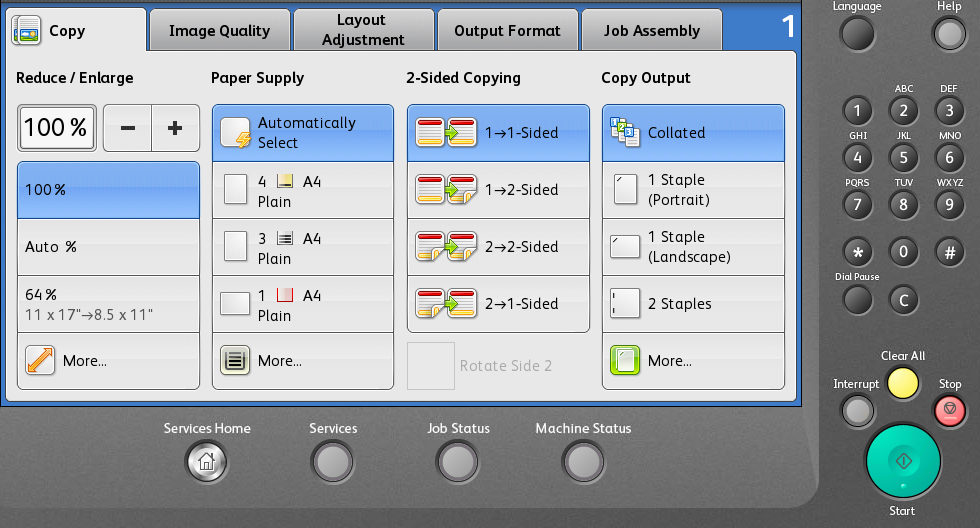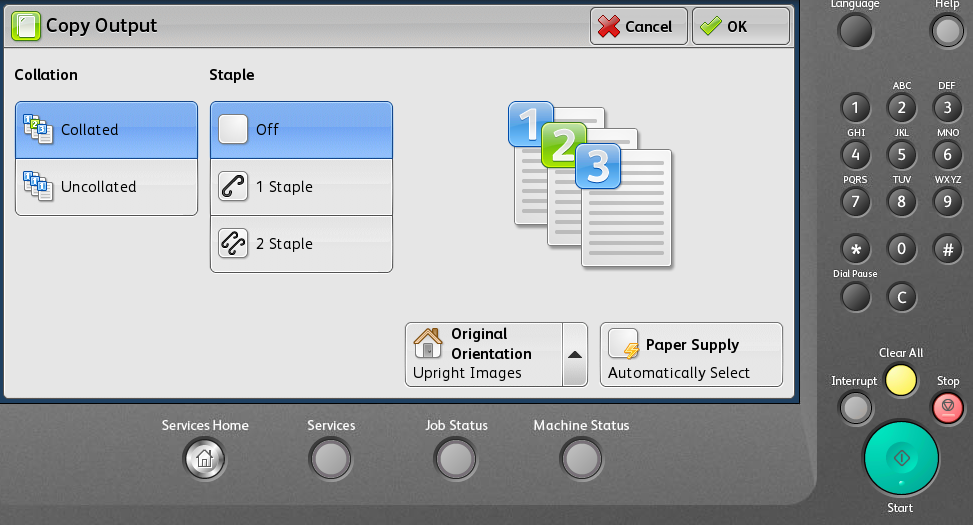 Touch the Image Quality tab if you wish to Lighten/Darken the copy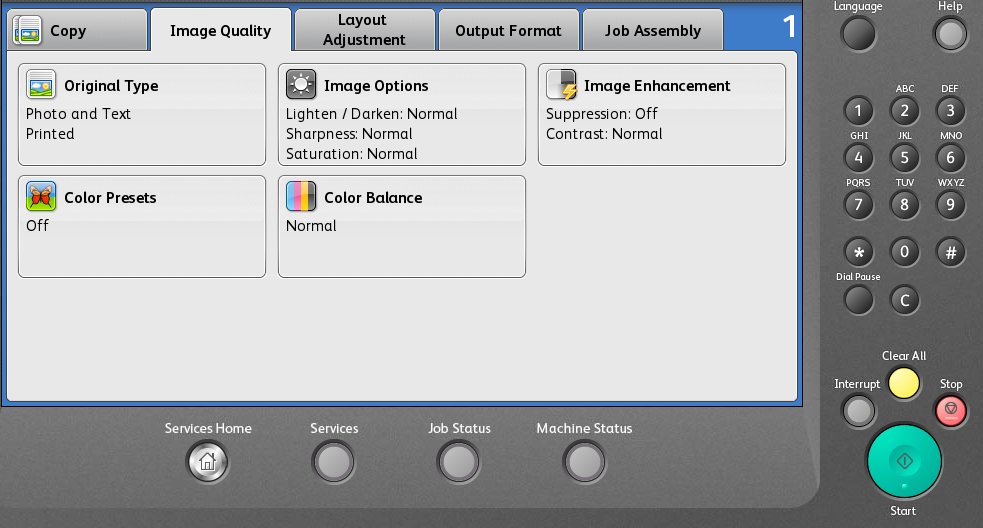 Scan to email/Send Images To Yourself
If you need to scan images or content from a page or book and send them to yourself, the printing stations gives you the option to achieve this. To do this, go to the printing machine and open the tray, place contents of the page facing down on the glass. Now follow the steps below.
1. Press Fax/Scan key on the Printers interface screen.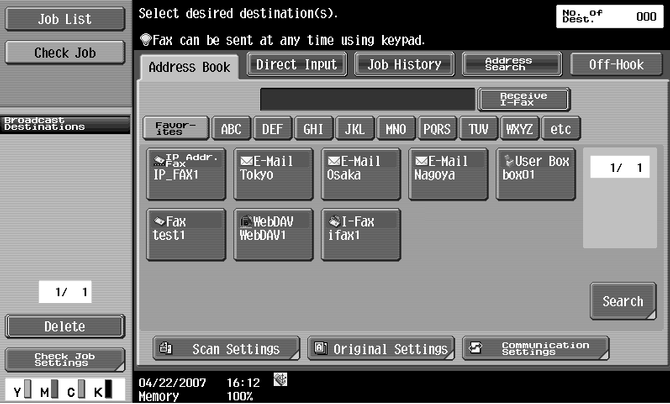 2. The picture Above will appear when you press fax/scan key, all you do from here is click Direct Input on top. next to Address book.
3. At Direct Input, Select E-Mail and it will bring up another screen. Here, all you need to do is enter in your student/staff email address and press Start on the printers interface screen. The printer will copy/scan your pape or book and send it automatically to your email account. This is free of charge.