Being in CIT - A Staff and Student Perspective
07 January, 2019
Foreword by Kayleigh Ahern and Michael Hayes, MA in Journalism
What makes CIT staff and students tick? Who are the people we see every day in the corridors, classrooms and canteen? We wanted the answers to these questions, so we went across the campus to find out. We interviewed lecturers, students and staff about their experiences, their triumphs, trials and tribulations in the college, and what makes them who they are.
The results are full of surprises, there's a lot we don't know about the people around us. The people we encountered are generous with their time, care deeply about the lives and welfare of other staff and students, and are committed to making CIT a better place for us all.
At the end of the day, what are we without the people who add colour, integrity and no shortage of elbow grease to our college community? This is about the everyday people who make CIT the place it is. The trailblazers, campaigners and characters who brighten your day and look out for your best interests.
We all know life isn't perfect at CIT. Sure, the facilities could be better and a few extra chairs in the canteen wouldn't go astray, but overall we've got it pretty good – there are plenty of people here who still remember the infamous Cork RTC prefabs!
So the next time you see your lecturer on the corridor or get your shepherd's pie at the canteen don't be afraid to smile. These people are looking out for you after all. We're all in it together, and we wouldn't have it any other way.
Interviews below by Kayleigh Ahern and Michael Hayes, MA in Journalism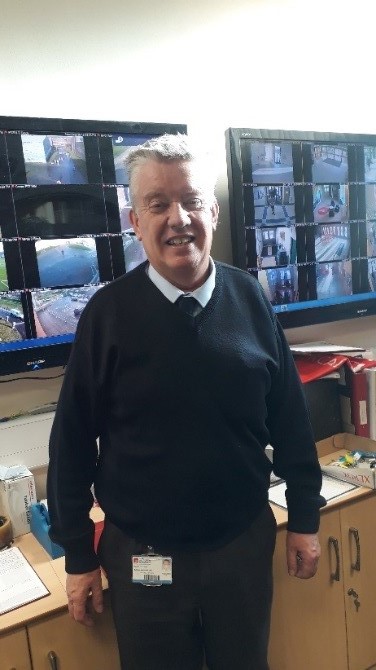 This is Gerard O' Connor, Head Caretaker in CIT. Gerard and his team of caretakers can often be seen opening the college at ungodly hours, marching the corridors like men on a mission when the fire alarms hurt our ears, or helping us locate our ID cards when they get 'lost' at the bottom of our bags. His favourite type of bear is of the teddy variety. To the amusement of his fellow caretakers, the person who would best play his character in the film of his life would be the catch that is Colin Farrell and if he could go back in time, he fancies himself uncovering the new world with Christopher Columbus! We'd like to take a moment to thank this team
of gentlemen for all their hard work throughout the year.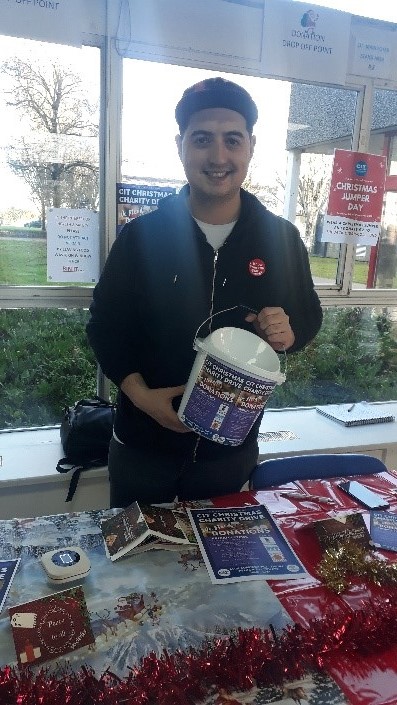 Q&A with Konrad Im, 2nd Year Community Development Student
My name is Konrad Im (like 'butter' in Irish!). I'm doing Community Development in second year.
What do you like most about CIT?
I think there's really good community spirit in CIT and that's not something you find in the larger colleges. I think that's kind of unique to CIT really.
What would you like to be when you leave college?
I'm not set on an exact plan but I volunteer with the Cork Gay Project and I did my work placement with them this year, last year and hopefully next year so I might continue working with them in the future, all going well.
Who do you most admire in CIT and why?
Before I started college, my friend Stephanie Fogarty was doing the course I'm doing now and she is one of the reasons I did the course because she let me know about it and then she became welfare officer and was also chair of the LGBT Society, which I am this year.
Greatest personal achievement?
I was Mr. Gay Ireland 2016, the first outside of Dublin to win it! I won Mr. Gay Cork in 2015 and then because I do some charity work and volunteering, they just gave me the title so I was the longest reigning as well because it spanned three years!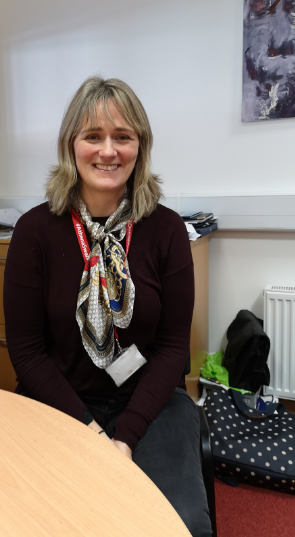 Deirdre Creedon is the CIT Access Officer. Deirdre manages the Access Service in CIT, which has responsibility for widening participation and increasing access to third level from under-represented groups. The Access Service supports students with disabilities, students in financial hardship and experience socio-economic disadvantage, mature students and ethnic minorities.
Speaking to Deirdre about her role at CIT, her passion for the job and the care she has for the students is obvious. "The students I would be concerned for are the students who need the help and aren't coming of their own accord. I would hate for a student to disengage because they didn't have the confidence to come to the door."
Deirdre herself is full of praise for the students and staff at CIT. "Who inspires me the most? I admire the students we are supporting. Many students supported by the Access Service, are dealing with issues that can impact on their academic performance. For some students, coming into CIT day to day can be a challenge, whether that's because of financial hardship, dealing with a disability or juggling family responsibilities, and to see these students progress and succeed is inspirational. Their resilience, commitment and determination is admirable and inspiring really."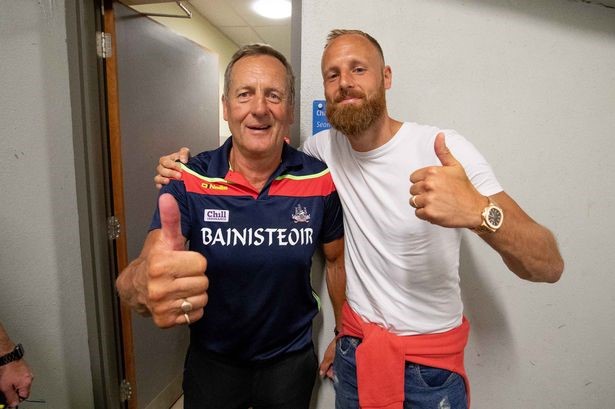 Q&A with John Meyler, Lecturer & Manager Cork Senior Hurling Team
John Meyler is a lecturer in CIT and is the co-ordinator of the honours degree in Business Studies and the new Masters in Business Administration course. John is also manager of the Cork senior hurling team. John has been in CIT for over 30 years.
How long have you worked here?
I'm in the same office, same spot, for thirty years. I haven't moved. I love it! It's brilliant.
What do you like most about CIT?
The people.
What has been your biggest disappointment in CIT?
One of the biggest disappointments in CIT is that we don't really get recognition for the quality of the work that we do and the quality of the graduates that we produce at CIT. We have tremendous people that go out of CIT and really make a positive impact on the workplace. The staff of CIT don't get enough recognition for the way they bring graduates through here in college who are ready-made for the workplace and who make an impact on the workplace. That's one thing that's disappointing and over the years, we really should have done better in terms of marketing and communicating what it is we actually do in CIT. There are some incredible people here in CIT and we've produced incredible graduates. That needs to be recognised more.
Who do you most admire in CIT and why?
I know this might sound cliché but I admire all the staff in CIT for what they have done and I think now that we have a president in Barry O'Connor, I think he's been very progressive. I think he's innovative, and he's looking to the future of where CIT has to develop. It has to become a technological university and we have to build those relationships going forward. I look up to all staff within here.
What your sporting highlight?
I've had numerous, from since I was a child to where I am now. Between playing on the field with teams and also coaching teams, it's very difficult to pin-point one that sticks out in your mind. There's been a lot of achievements and I'm happy with what I've done.
Where did your love of sport stem from?
I grew up in Wexford, we had a pub, shop and farm. I was born in '56 and Wexford beat Cork in the '56 All Ireland and in the pub at home, there was a massive photo of that Wexford team that beat Cork and I was brought up on that history and culture of those winning Wexford teams. Those people that were in the photograph were real people that called to our business. We had a garden at home where you practiced morning, noon and night and day and that's all I knew, playing with my brother and inter-county players passing by driving lorries. I met my heroes in the back garden.
Interview below by Nikita Dhanwatay, Matt Finnerty, & Terri Kelleher, MA in Public Relations and New Media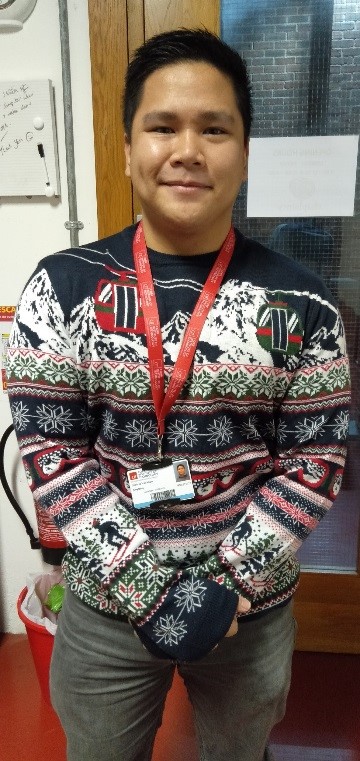 Q&A with Joshua Volfango, Chaplaincy Intern CIT
Joshua Volfango is a former Business Information Systems student of CIT and is now a Chaplaincy Intern in the college. He was born in Saudi Arabia and moved to Ireland with his family.
What piece of advice would you give to the students of CIT?
The one piece of advice I would give to the students of CIT is to take a deep breath and take it one step at a time. I understands what it is like to be bombarded with assignments and how stressful it can be to meet the expectations of lecturers and parents.
What's your favourite thing about working in chaplaincy office?
Here at the Chaplaincy we host de-stress events every Wednesdays in the office which is located in the Student Centre. They are free to attend and lunch is also provided. This is a great way for students to take some time out of their busy schedules, relax and chat about college life.
What piece of advice would you give to your younger self?
My one piece of advice to his younger self is you do you. I loved studying in CIT but also took time to join societies. By second year of college I spent a lot of my time with the friends had made through societies.
Interview below by Rachel Kelly, Sorcha MacMahon, Jacques Hugo, MA in Public Relations and New Media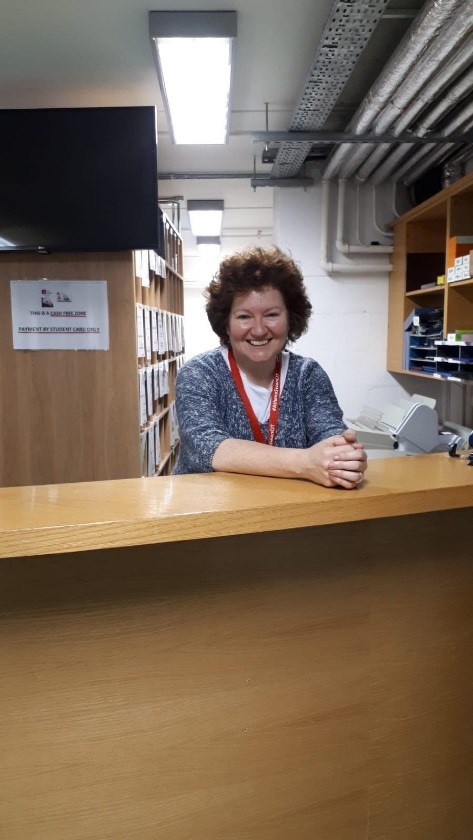 Q&A with Ellen O'Shea, Assistant Staff Officer
Ellen O'Shea has worked in CIT for eight years in a variety of offices including, Admissions, CIT CSM, Reprographics and Card Services and the banner office. Since this interview took place Ellen will has started a new role on with the Athena Swan Project in CIT.
What is your favourite part of your job?
I would have to say dealing with the students. I am just so proud of the students and very invested in what they are doing. I have great respect for them.
What does being in CIT mean to you?
It's very rewarding and I would again say I feel like I'm part of something bigger. In the School of Music I was absolutely intoxicated by the amount of talent there. The School of Music is like a little community of its own. It was actually my favourite job that I've ever had, I loved every minute of it.
What is your biggest accomplishment whilst working in CIT?
One of them is, and it was very low key, I persuaded a student to stay on. She was going to leave because she failed one module, her personal life was in somewhat disarray at the time. All her angst, I think, she invested in this one module. She didn't have chemistry with the lecturer but I persuaded her to stay on and I encouraged her to visit the careers office and they got her through and she graduated. That's probably my proudest moment.
Interview below by Aishling Nagle, Chloe Kavanagh, Kate O'Callaghan, MA in Public Relations and New Media
Aidan Dineen is a 4th Year Biomedical student here in CIT. "To be honest this course was my second choice, I was 5 points off the one I really wanted, but now that I'm here I'm happy. I learned a lot of skills during my time here in CIT such as time management, teamwork and learning how to contribute, all skills that will help me be a good employee. Apart from a few small things I think CIT is a great college, it is very hands on and practical and its not all exam based. I think when I do go into the work place I'll be well prepared for it."
Interview below by Kate Finn, Leanne Horgan, Mary O' Mahony and Hue Linh Duong, MA in Public Relations and New Media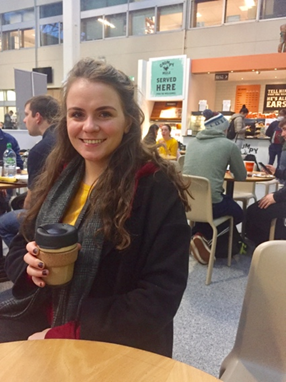 Therese Hurley, 3rd Year Accounting Student
Originally Therese chose Business Studies as her area of study however she ended up loving the accounting modules so pursued the accounting stream. "This really surprised me because in school I hated maths and anything to do with numbers. The thing I love most about accounting is that you are either wrong or right in your answers. There is no in-between."
Therese really likes the fact that CIT is quite small, so it's easier to get to know your classmates and your lecturers on a personal level. "The lecturers are very easy to approach with any questions that I might have", she says. "I never feel intimidated or embarrassed, no matter what the question". Therese also really admires the other staff members in CIT, particularly the ladies who work in the Quick Pick shop. She loves how every day the greet her with a big friendly smile and a chat.
Interview below by Michelle Kelleher, MA in Public Relations and New Media
Q&A with Mark Lingwood, 3rd Year Recreation and Leisure Student
What do you like most about CIT?
I get to see all my friends in college and I get a degree at the same time.
What did you choose your course?
I'm doing Recreation and Leisure Management, I'm doing it because I have a massive interest in exercise. I'm also doing business as part of the course and I'm really interested in it.
Do you work outside of your course?
I have two jobs. I work as a trainer in Leisure World and I'm also working as a trainer in EM Fitness.
If you had to pick someone you admire in CIT, who would you pick and why?
There's a guy in my course, he's a dad, and with the course being so intense he still gets amazing results. He's always in class and puts in so much effort, even with a family. He's got strong will.
Interview below by Kate Finn, Leanne Horgan, Mary O' Mahony and Hue Linh Duong, MA in Public Relations and New Media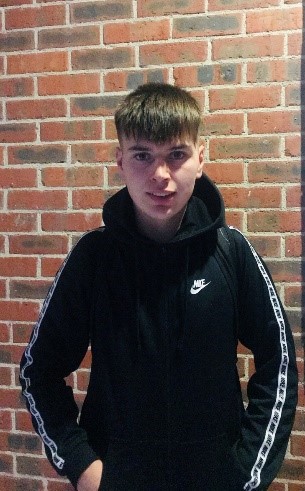 Gearoid Finn, 2nd Year Agriculture Student. Gearoid is studying a Bachelor of Agriculture and has thoroughly enjoyed his experience between the Bishopstown and Clonakilty campus to date. He puts this down to the friendly atmosphere of the staff, students and the wider community at CIT.
Gearoid has learned many skills from studying in CIT, even though he had plenty of physical experience from working on farms he had little knowledge on farm management. His course has helped him expand his awareness in the agricultural environment as well as the scientific element to farming.
In January Gearoid is travelling to New Zealand for fifteen weeks on placement describing it as "a once in a lifetime opportunity". Gearoid continues on to say, "CIT has helped me so much already in my career and definitely played a huge role in my decision to work abroad by linking me to international agencies in New Zealand."