Academic Learning Centre Summer Programme
13 July, 2020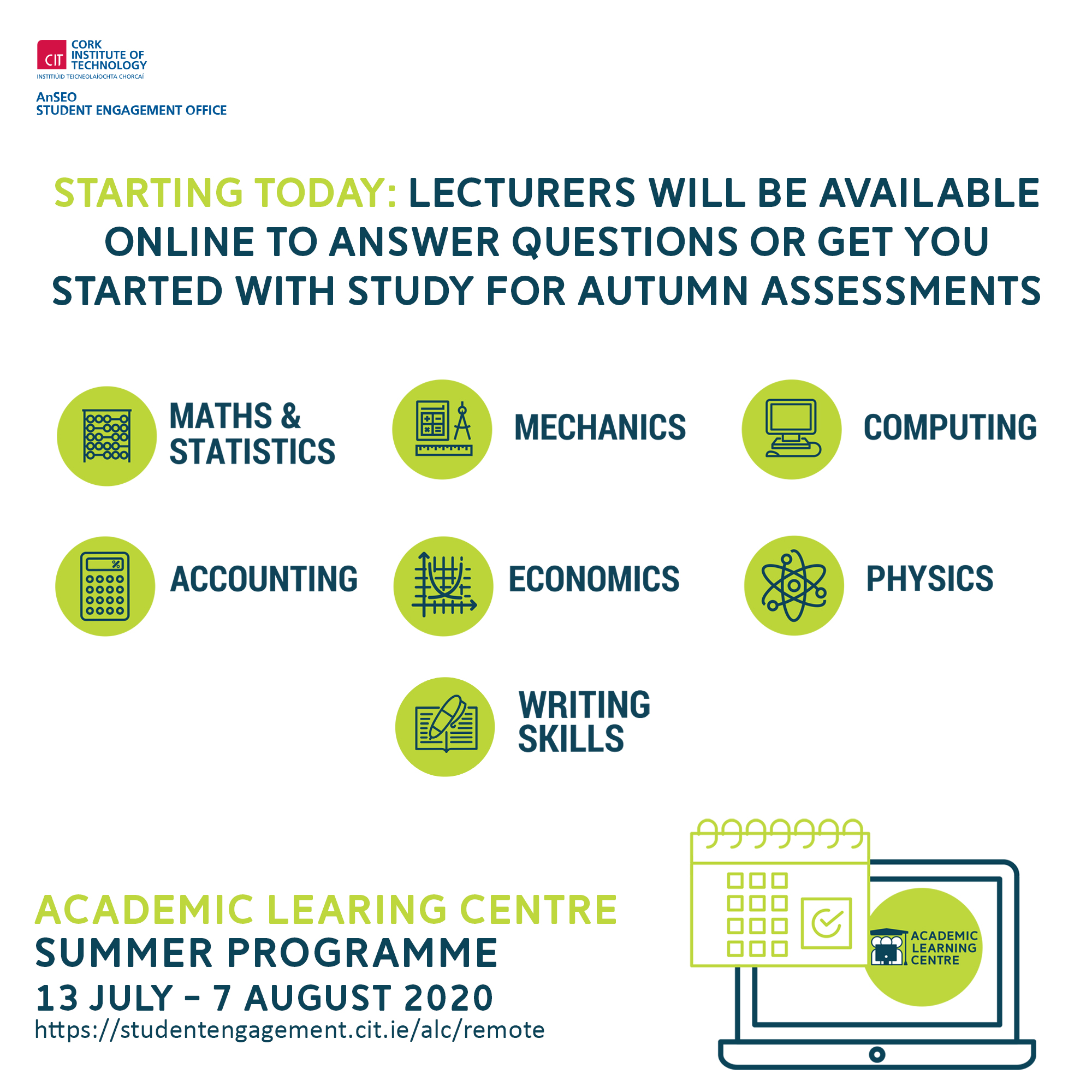 Are you studying for assessments or exams this summer? Are you getting stuck on a particular topic or wondering where to start with your study? Have you been thinking about looking for grinds?
Make use of the Academic Learning Centre Summer programme to prepare for the upcoming assessments and to achieve success in your learning!
The Academic Learning Centre is offering live online support sessions with subject lecturers for 4 weeks from today Monday, 13 July to Friday 6 August, 2020. Before you part with your hard-earned money why don't you check out what support is available for free. It might be just what you are looking for!
Lecturers will be available online to answer any questions you have or just to help you get started with your study from the following subjects:
Maths and Stats
Programming
Mechanics and Thermofluids
Physics
Accounting
Economics
Writing Skills
For the most up to date information and timetables have a look at our website, https://studentengagement.cit.ie/alc.remote. To get the links for these supports please email us at academiclearning@cit.ie and we'll get you started.