Webprint
Guide to using wireless printing facility - Webprint
1. Browse to http://webprint.cit.ie
2. Log on with your student Number and password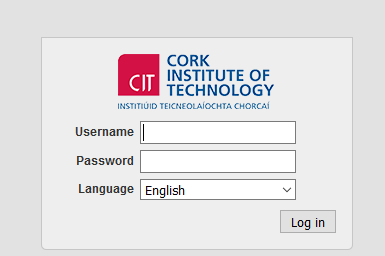 3. Click on Submit a Job

4. Select cit\colour for colour printing and select cit\mono if you want to print in black and white and click on the Print Options and Account Selection button

5. Next select how many copies you want to a document. Once have selected how many copies you want, click on Upload Documents

6. To upload the document, click on Update from Computer

7. Windows Explorer will open and you can browse to the document you wish to upload and select it.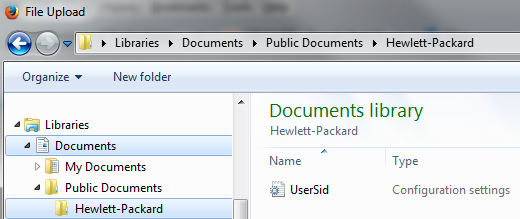 File types supported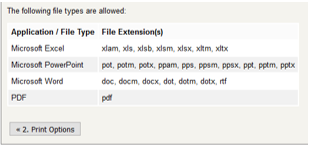 8. Once you have selected your file, click Upload and Complete

9. Once the job is uploaded, it will display as follows

10. You can then go to a print station to collect your print job.
NOTE: Print jobs are only stored on the print server for 1 day.
NOTE: Do not forget to click on Log Out when you are finished.
Within the Webprint portal you can see the following information:
Summary Total print jobs, total pages
Recent Print Jobs Date, printer used, number of pages, cost, document names
Webprint Click on this to go back and select another job for printing