CIT Students' Union - Study Breaks
04 December, 2020
Scroll down for more details and posters...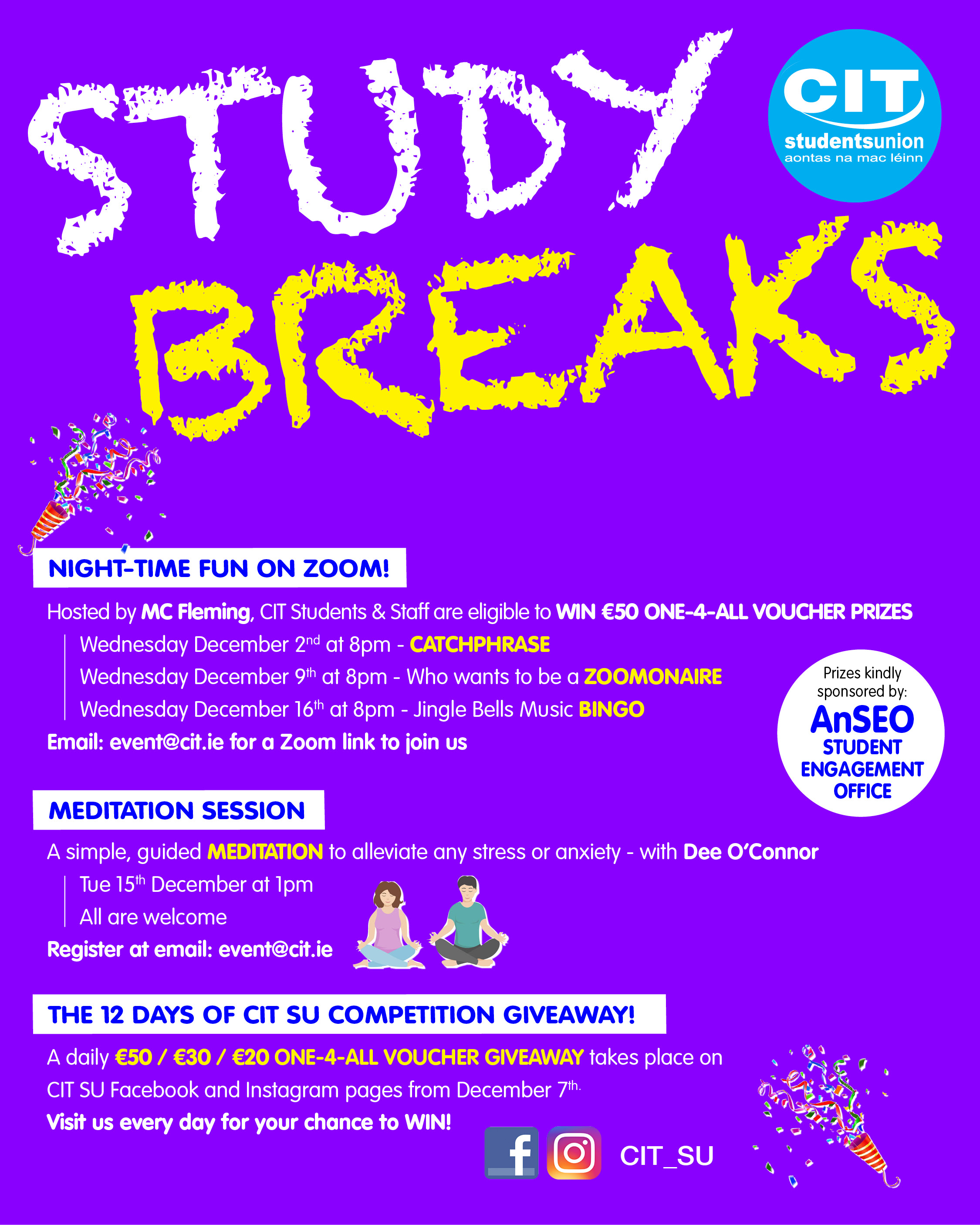 12 Days of CITSU
Starting from the 7th we are running The 12 Days of CITSU, which will be Social Media Competition over Facebook and Instagram where the daily winner (registered student only) will receive a €50 One4All Voucher.
https://www.facebook.com/citsu
CIT SU are hosting Who Wants to be a Zoomonaire on Dec 9th – a play on Who Wants to be a Millionaire. Prizes are: 1st – €50 One4All, 2nd €30 One4All and 3rd €20 One4All.
We are encouraging you to take part in this fun event and include family and friends and promote it to your students. To receive the Zoom Link please email event@cit.ie and state the event you wish to attend.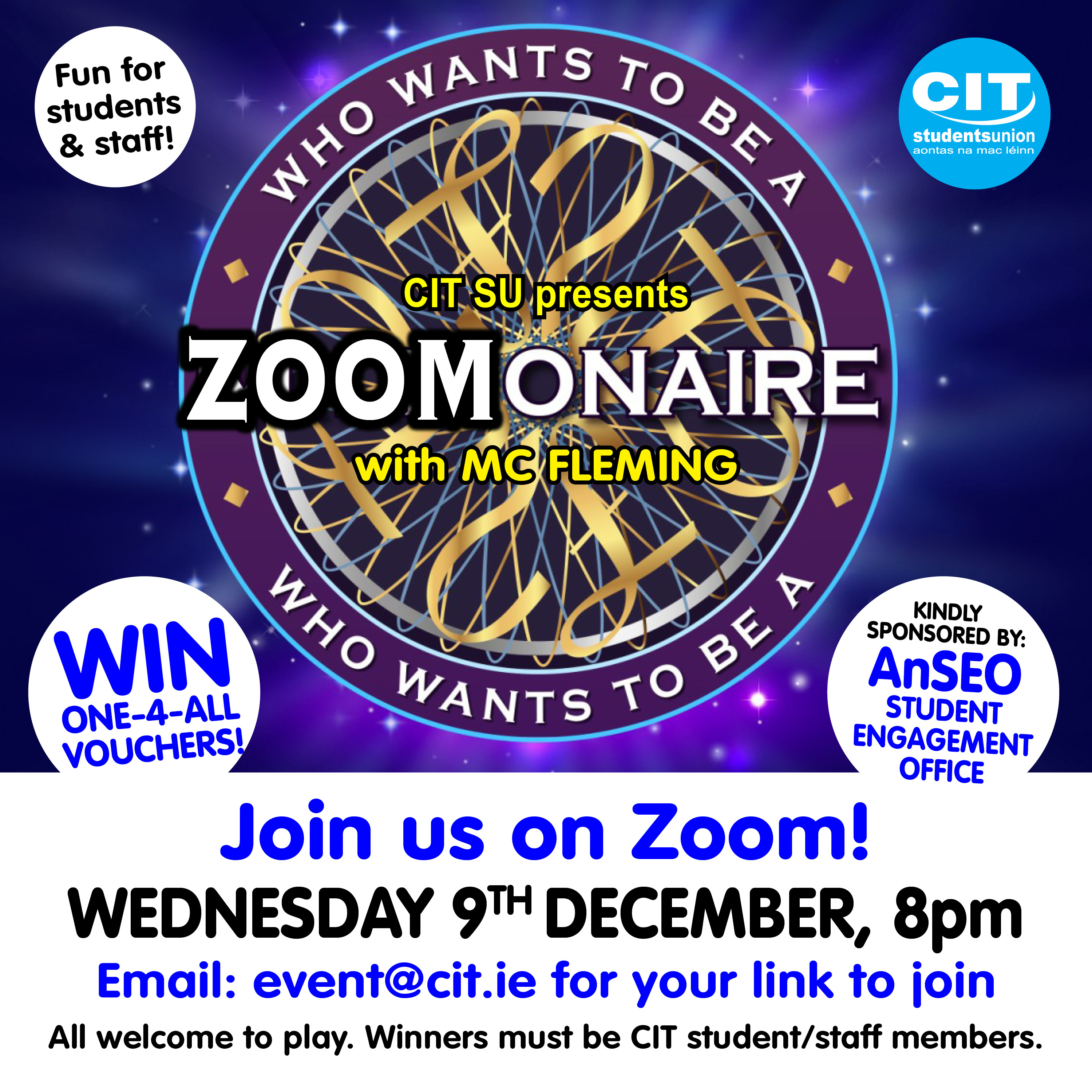 Wednesday 16th we are running Jingles Bells Music Bingo. Please email event@cit.ie to receive Zoom Link for this one.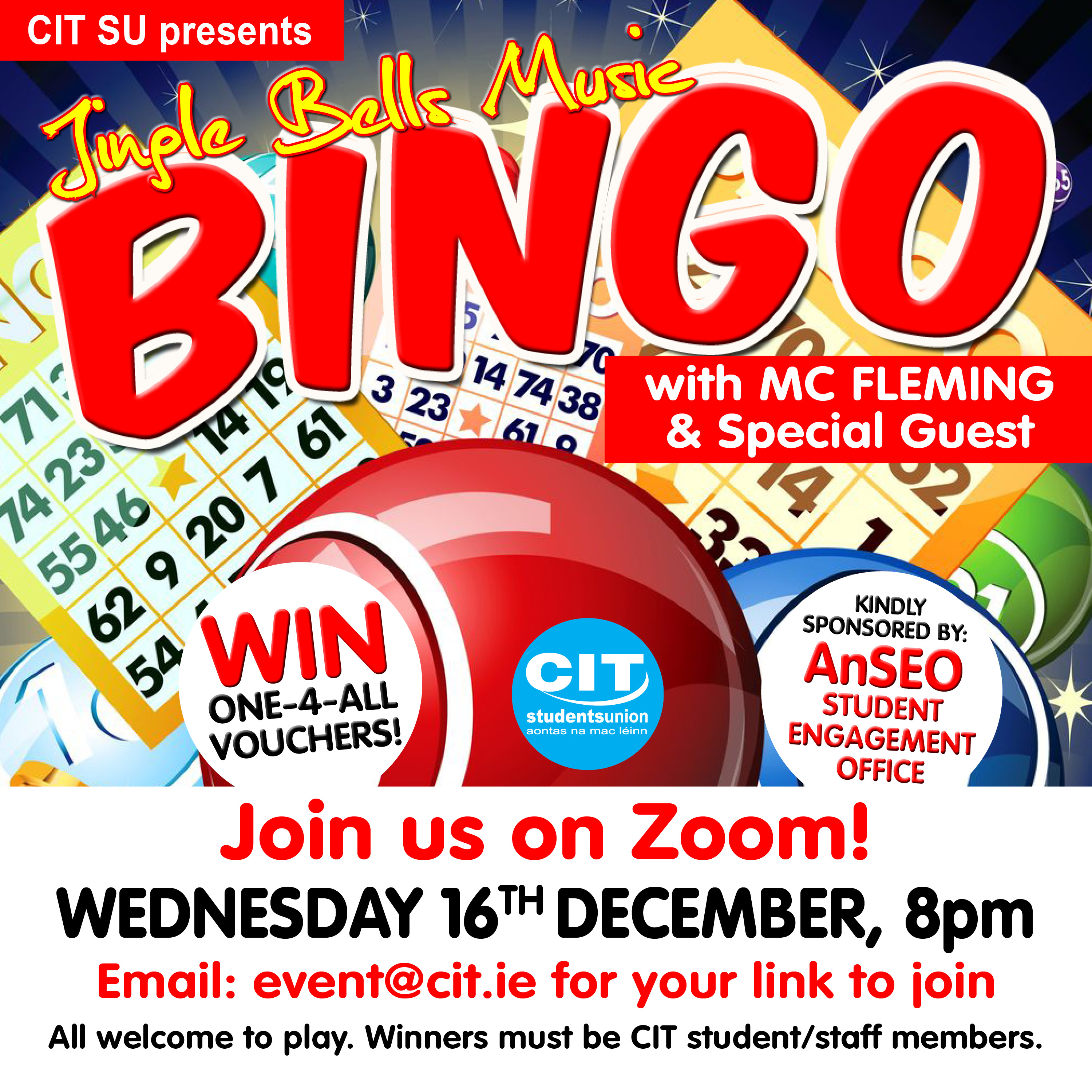 All Prizes have been kindly sponsored by AnSEO.