Student feedback from almost 250,000 responses over six years published on new StudentSurvey.ie data site
24 March, 2022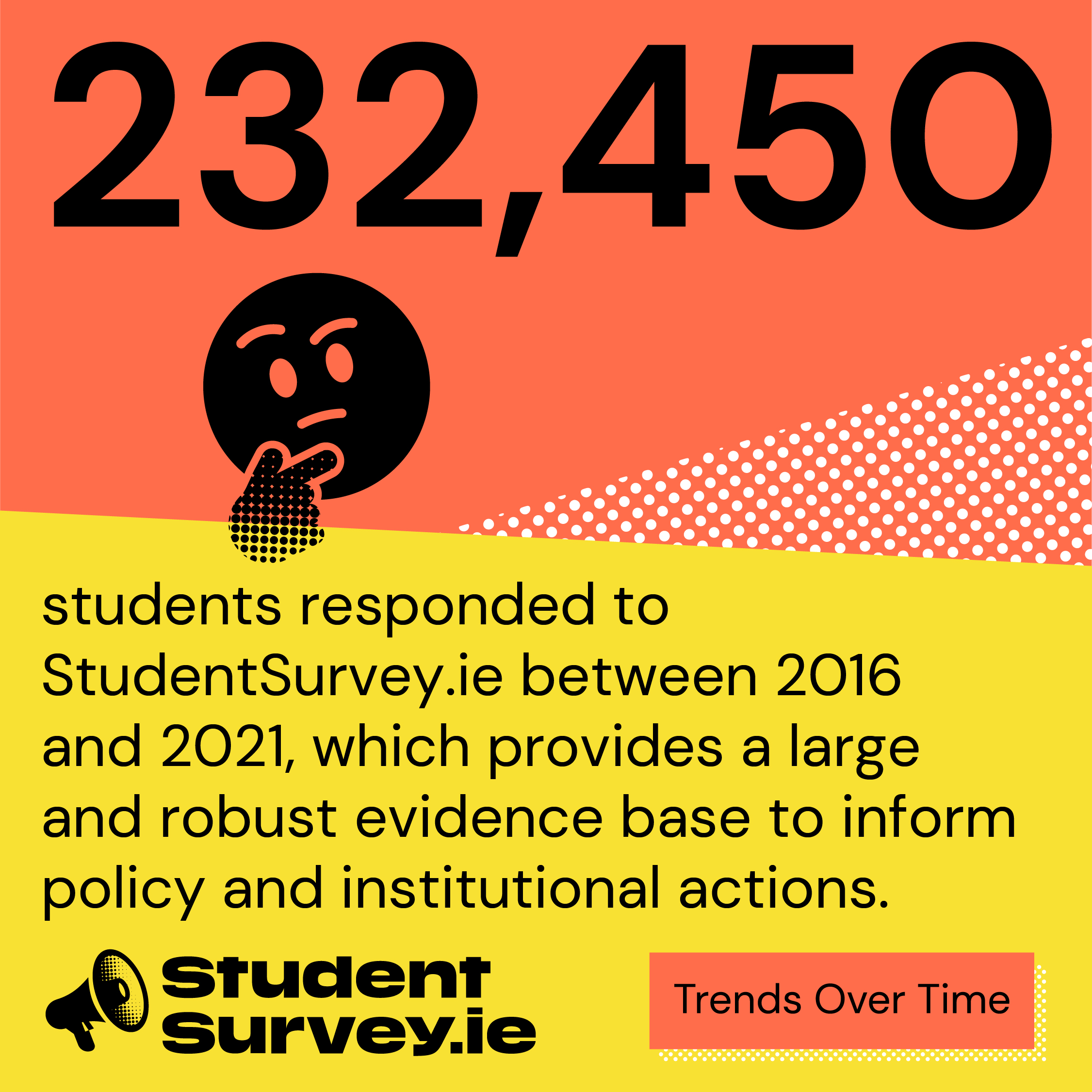 Data show that the experience of COVID-19 restrictions disrupted a level of consistency over time for indicators of student engagement.
For the first time, results of student feedback over a six year period have been made available in an interactive format on a new microsite on StudentSurvey.ie. The analysis over the period 2016 to 2021 incl. shows a level of consistency in student feedback for the years 2016 to 2020 and a significant drop in scores for the year 2021.
The 2021 results indicated that undergraduate students were particularly negatively affected by the impact of COVID-19 on their experience of higher education. First year undergraduate students who entered higher education in the 2020-2021 academic year returned scores that were statistically significantly lower than the baseline first year undergraduate respondents for nearly all areas of the survey. The trends published today, since 2016, confirm and quantify the effect that the COVID-19 restrictions had on students' undergraduate experiences.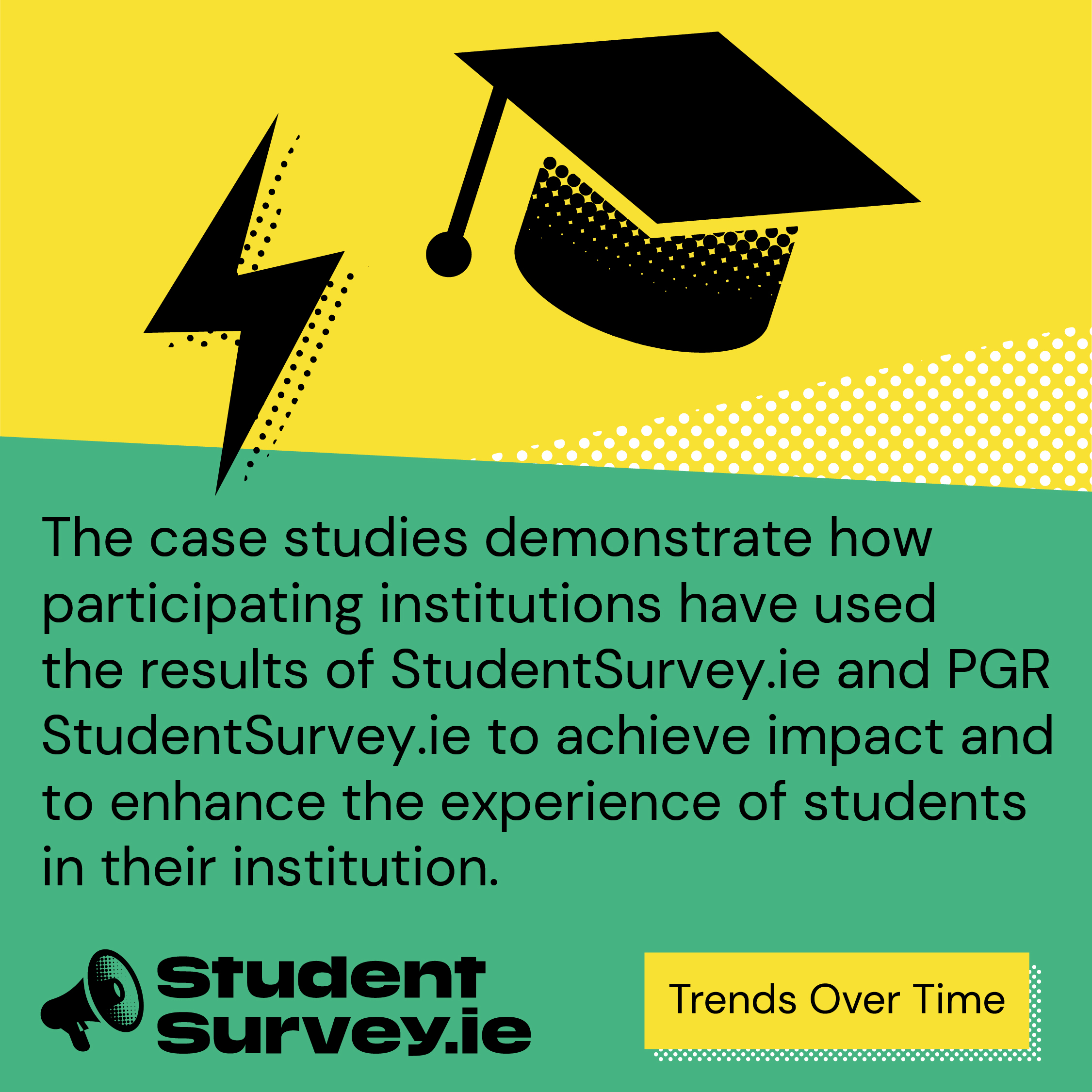 The annual survey of student engagement aims to understand and explore changes in students' perceptions of their experiences and engagement with their higher education institutions. A total of 232,450 students responded to StudentSurvey.ie between 2016 and 2021, 43,791 students of which responded in 2021 alone.
According to Dr Siobhán Nic Fhlannchadha, Project Manager, StudentSurvey.ie, "The results of StudentSurvey.ie have enduring value over time, independent of the year the data were collected. It is important that discussions about student engagement, and indeed the future of higher education, are informed by quantifiable shifts in the markers of academic, social and personal development explored by StudentSurvey.ie, such as Reflective and Integrative Learning and Collaborative Learning."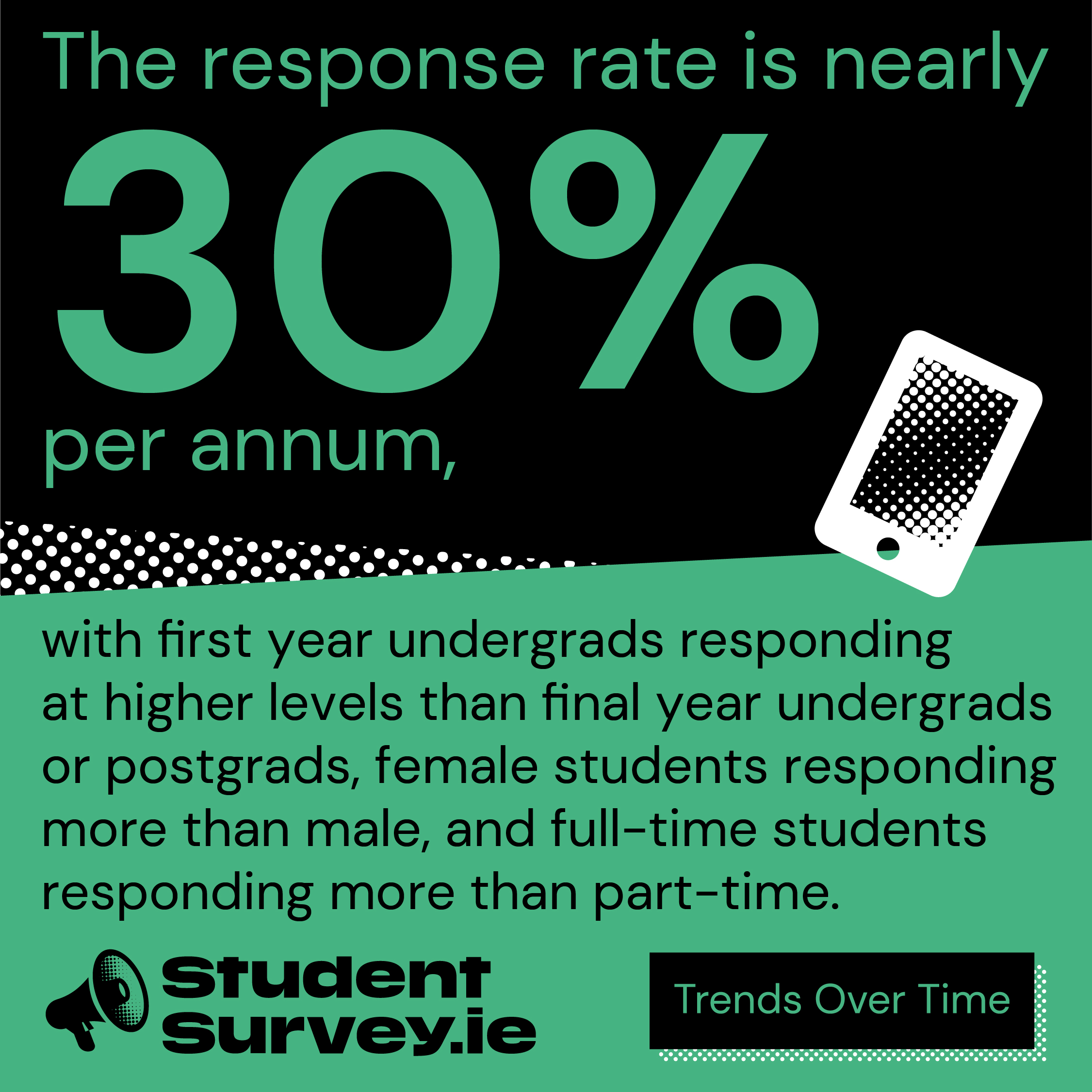 The new website also collates examples from higher education institutions, showing how they have used the StudentSurvey.ie feedback to introduce facilities and opportunities for students to improve their overall experience. There are 13 case studies published on the new website.
The new analysis also includes an overview of results of similar surveys in 10 other countries which have been brought together for the first time to provide an international context for the Irish survey results.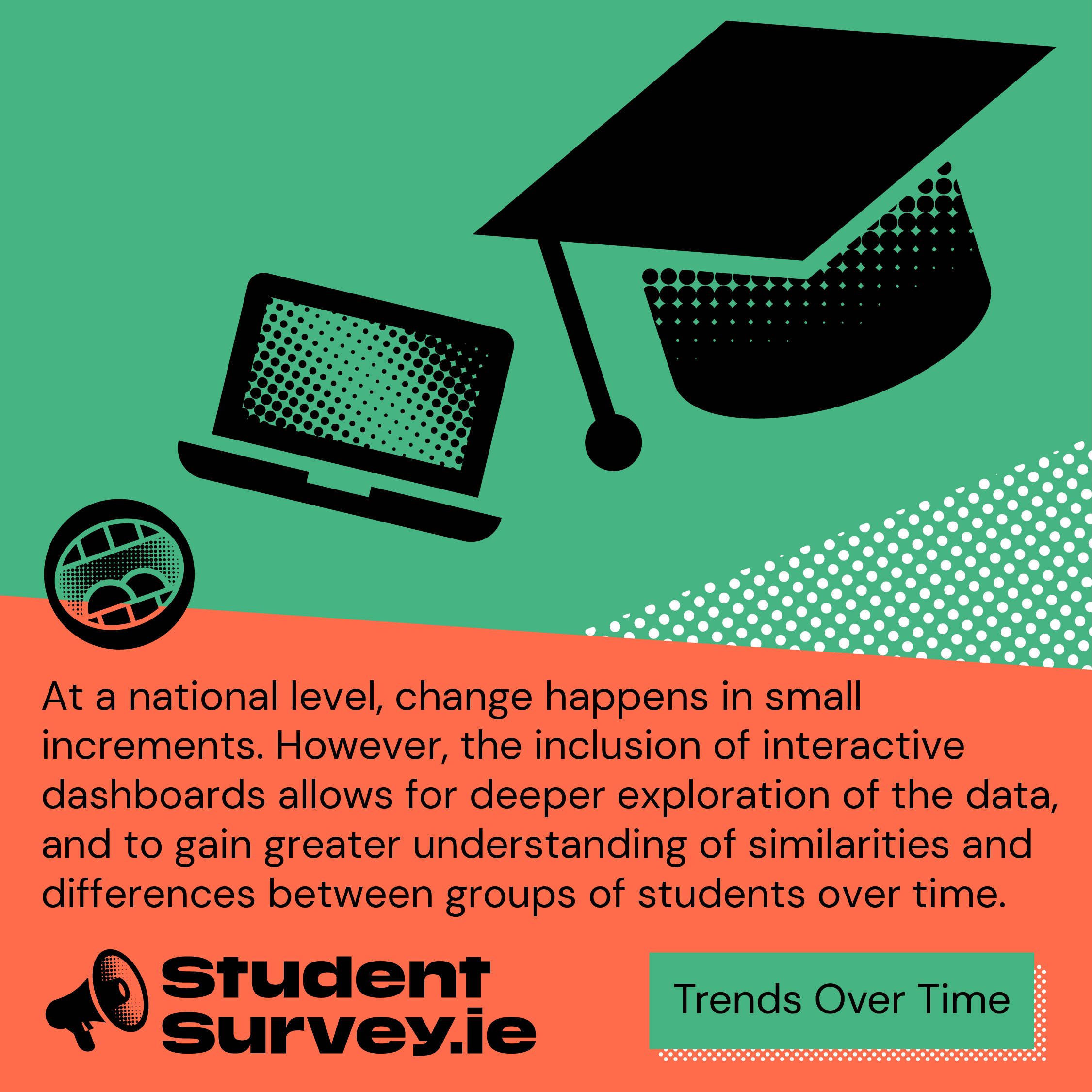 The data, case studies and international comparators have been published on a new website launched today, 23 March here: https://www.trendsovertime.studentsurvey.ie/