CIT Student to Travel to International Space Station
Originally published on 1 April 2017 as April Fools Prank

Cork Institute of Technology is delighted to announce that one CIT student will be selected in the coming months to travel to the International Space Station (ISS) and be Ireland's first astronaut.
The announcement follows news earlier this week that CIT will be host to the International Space University Space Studies Programme this summer and launched by world renowned astronaut Buzz Aldrin.
A competition will be put in place from today until May to select five students at random from across our Institute to be finalists for selection. The group of students will be enrolled in the International Space University and undergo strenuous training on campus through the summer. One student will be selected to travel to the ISS for a two-month exploratory mission.
Zero Gravity Training will be completed at our specialised deep water training facilities at the National Maritime College of Ireland in Ringaskiddy.

Deep Water Rescue Training Facilities at NMCI www.nmci.ie
CIT Blackrock Castle Observatory is Ireland's only space-themed science centre and will provide training facilities to students on how to live aboard the ISS for prolonged periods. The BCO Stardome will be converted into an ISS Habitation Module simulator where the group of students will be required to live throughout the summer. Each day meals will be specially prepared by the Department of Tourism & Hospitality Studies to replicate food provisioned on the ISS.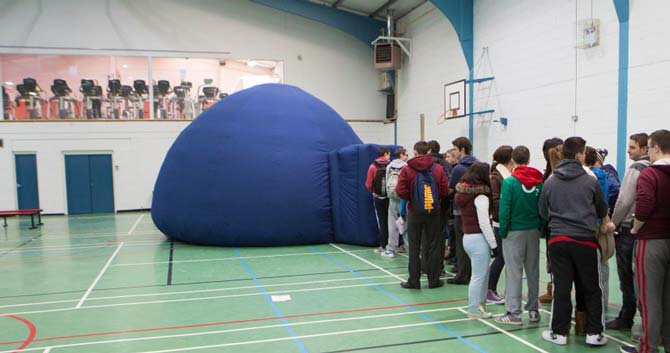 BCO Stardome at CIT Sports Hall www.bco.ie
Students who wish to apply for this competition are requested to complete the expression of interest form below and will receive further details once available.
The successful finalist will be required to undergo further training over the next twelve months and will be entitled to bring one piece of carry-on luggage.