Accommodation
Accomodation Service
The Accommodation Office assists students in finding a suitable place to live. The service provides information and guidance to students on the accommodation most appropriate to their needs. If you would like any information on the student apartments, you can also contact them directly, see above link for details. The shared housing/lodgings list is available to students in early May and it is updated regularly. Please scroll down this page to view listing.
While every effort is made to facilitate students seeking accommodation, the Institute is not involved in any agreement/contracts entered into between students, student apartment and landlords. We are happy to discuss any problems students may have in their accommodation and try to help resolve them in a reasonable manner.
Contact
Deirdre Falvey
Accommodation Officer
Student Centre, 1st Floor
MTU Bishopstown Campus
T: 021 4335750
E: accommodationcork@mtu.ie

Opening hours
Monday to Friday:
9.00am – 1.00pm
2.00pm – 4.30pm
There are three main types of accommodation to choose from.
1. Lodgings/Self Catering Lodgings (Living in a family home)
During official holiday time students do not have to pay rent. 2 weeks rent is taken as a deposit and if a student leaves before the end of the Academic year he/she will usually lose the deposit.

Lodgings
Includes breakfast, evening meal and light supper. Prices for this year are approximately:
Single 5 day: €140
Twin 5 day: €100
Single 7 day: €180
Twin 7 day: €120
Self Catering Lodgings
Where a student lives with a family but has use of the kitchen to cook meals. It is advisable to come to a clear agreement as to times you can use the kitchen, use of telephone, bills etc. Prices per week for this year are approximately:
Single room: €120
Twin room: €90
Advantages
It can be a home away from home
All bills are included in the price
You will have two good meals a day
Disadvantages
Privacy can be a problem
Friends are usually not allowed to stay or call
2. Shared Houses/Flats
As there is a high demand for this type of accommodation, it is advisable to contact the Accommodation Office regularly for an updated list either by phone, email or call into the office. One months rent is usually taken as a deposit. Prices for this year are approximately
Single room: €120
Twin room: €100
Advantages
You can eat when/what you like
More freedom
Friends can stay over
Disadvantages
Bills for ESB, telephone, heating, refuse etc
Sharing with strangers
Cleaning and cooking for yourself
3. Student Apartments/Hostels
NB: It is advisable to look into this option early in the intended academic year. Bookings should be made directly with the Student Apartments and they go on sale in February/March.
Student Apartments
There are a large number of student apartments available to students within walking distance. It is advisable to look into this option early in the intended Academic Year. Bookings are made directly to the apartments and payment is made in two instalments. The approximate price range per academic year is from €4,500 to €8,000. The cost depends on what type of room you choose (Standard Single, Single Ensuite, Double Ensuite, Twin Standard, Twin Ensuite etc).
The average number of rooms per apartment is 3, 5 or 7. Students are advised to look at apartments before booking and to read leases carefully before signing.
Advantages
Normally near college and bus routes
Comfortable
Designed to accommodate study
Good way of making friends
Disadvantages:
Can be expensive for the average student (payment upfront)
Noise can also be a problem in apartment complexes
Fixed 9-month lease and rent is non-refundable
Student Apartment Listing
Please visit www.daft.ie/student-accommodation/cork-institute-of-technology/
Bishopstown Campus Area
Parchment Square
Model Farm Road
T: 021 4545 200
W: www.parchmentsquarecork.com
Melbourn Point
Yugo Student Accommodation
Rossa Avenue
Bishopstown
T. 021 6035500
W: https://yugo.com/en-gb/global/ireland/cork/melbourn-point
Edenhall (The Village)
Model Farm Road
T: 021 4342 727
W: www.edenhall.ie

Abbeyville Apartments
Model Farm Road
T: 021 4346 346
W: www.abbeyville.org

Deanshall
Bishopstown
T: 021 4819 500
W: www.deanshall.com

Student Village Apartments
Victoria Cross
T: 021 4345 344
W: www.studentvillage.ie

Brookfield Apartments
College Road
T: 021 4344 032
W: www.brookfieldcork.ie

Farranlea Hall
Dennehy's Cross
T: 021 4817900
E: farranlea@collegeaccommodationcork.ie
W: www.collegeaccommodationcork.ie
Bottleworks - Novel Student
Carrigrohane Road
E: Bottleworks@novelstudent.com
T: 021 2063183
W: https://novelstudent.com/cork/bottle-works
City Centre
(Suit CCAD | CSM)
DeansHall Apartment
City Centre
Crosses Green
T: 021 4312623
W: www.deanshall.com
Blackmore Court
Sullivan's Quay
T: 086 2998022
E: info@studentaccommodationcork.com
Fullers Lodge Apartments
12 College Road
T: 021 4525997
North Quay Place
Popes Quay Apartments
T: 087 8168064
W: www.crossgunproperties.com
South Mall Court
Beasley/Copley Street
T: 021 4825432
E. info@southmallcourt.com
W: www.southmallcourt.com
Arcadia Hall
Lower Glanmire Road
(Opposite the train station)
T: 021-4279729
E:arcadiahall.admin@gmail.com
Seven North Mall
7 North Mall
T: 086 4076890
E: info@sevennorthmall.com
The Spires
51 Bandon Road
T: 021 4525952
E: spires@collegeaccommodationcork.ie
W: www.collegeaccommodationcork.ie/the-spires
Davcon Court
Barrack Street
T: 021 4345497
E: davcon@collegeaccommodationcork.ie
W: www.collegeaccommodationcork.ie/davcon-court
Monastery Hill Apartments
Monastery Hill
T: 087 8168064
W: www.crossgunproperties.com
Lancaster Hall
Little Hanover Street
T: 021 4275 500 / 087 9515566
Amnis House
Yugo Student Accommodation
Western Road
T: 021 2345999​
https://yugo.com/en-gb/global/ireland/cork/amnis-house
Lee Point
Yugo Student Accommodation
South Main Street
E: leepoint@yugo.com
T: 021 234 4420
https://yugo.com/en-gb/global/ireland/cork/lee-point
Coleman Court
Coleman's Lane, North Main Street
T: 021-2429100
E: colemancourtenquiries@mezzino.ie
https://www.mezzino.com/property/coleman-court/
Ringaskiddy Area
(Suitable for NMCI Students)
Ferryview Apartments
Ringaskiddy
T: 021 4370799 / 086 8230655
W: www.ferryviewpark.com
Short to Medium Term Accommodation
• Suitable for International & Erasmus students
• Also suitable for FÁS students
• Minimum Stay is 2 weeks
• All-inclusive rent – no extras
• Properties are based mostly in the City Centre

EazyCity Cork
112 Oliver Plunkett Street
T: 021 4222243
E: info@eazycork.com
W: http://cork.eazycity.com
Student Hostels
There are some student hostels in the city centre. Many students use them as a stop gap until they find permanent accommodation.
Kinlay House Hostel
Shandon Street
T: 021 4508 966
Sheila's Hostel
4 Belgrave Place
Wellington Road
T: 021 4505 562
Oscar's Hostel
Lower Glanmire Road
T: 021 2418380
Bru Bar & Hostel
57 Mac Curtain Street
T: 021 4559667
W: www.bruhostel.com
E: info@bruhostel.com
An Óige Hostel
Western Road
T: 021 4543289
Checklist when renting private property:
If you are signing a lease please ask someone reliable to check it out first and always ask for a copy. Never sign a twelve month lease if you are only staying for the academic year (9 months) as you are liable for the remaining rent. Always ask for a receipt or get the landlord to sign a rent book when paying your deposit and rent. Never sign a lease for other students. Always make an inventory of the contents and their condition before taking the house. Take photos if necessary to show wear & tear.
Students may forfeit some or all of their deposit:
If they do not give proper notice or leave before the end of the tenancy agreement.
For damage to the landlords property over and above normal wear and tear.
For unpaid bills or rent owed.
For antisocial behaviour
Antisocial Behaviour
A tenant is obliged not to engage in, or to allow, any behaviour that may be deemed as 'anti-social' behaviour in the property. The tenancy may be lawfully terminated by the landlord by giving a valid Notice of Termination to an offending tenant. Under the Residential Tenancies Act 2004 'anti-social' means to engage in behaviour:
which is reasonably likely to affect directly the well-being or welfare of others.
which causes or could cause fear, danger injury, damage or loss to any person living, working or otherwise lawfully in the dwelling concerned or its obstruction of, or threats to any such person. (under the above sections, a valid seven day Notice of Termination may be issued)engage, persistently, in behavior that prevents or interferes with the peaceful occupation.
by any other person residing in the dwelling concerned, of that dwelling.
by any person residing in any other dwelling contained in the property.
by any person residing in a dwelling in the ('neighbourhood dwelling') vicinity ... ( under above sections, a valid twenty eight day Notice of Termination may be issued).
If co-tenants or neighbours are being affected in any way it will only be a matter of time before the landlord is contacted or Gardai are asked to intervene. Under the Residential tenancies Act 2004 a third party can also take a case to the Private Residential Tenancies Board (PRTB) against the offending party. The PRTB provides a dispute resolution where a tenant, landlord or third party is unable to resolve the matter themselves. The service provided includes Mediation, Adjudication and/or a Tribunal.
Housing Regulations 2017
Please visit Housing (Standards for Rented Houses) Regulations 2017 for detailed information.
BER Certificate
A Building Energy Rating Certificate (BER) is compulsory for all rented properties. This outlines the energy rating of the property (with A-G-A rated homes being the most energy efficient and G being the least efficient). You are entitled to request a BER on renting a property.
Threshold
Threshold, the National Housing Charity provides free and confidential advice and support to people renting. Threshold provides a Freephone Helpline Monday – Friday, 9am – 9pm for anyone experience housing problems and, if necessary they can act on your behalf with the PRTB.
22 South Mall, Cork City

Telephone: 1800 454 454

Email advice@threshold.ie
Web: www.threshold.ie
or drop in to the centre nearest you and one of their expert housing advice workers will help you.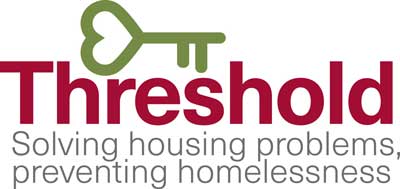 .......................................................................................................................................................................