Opening Hours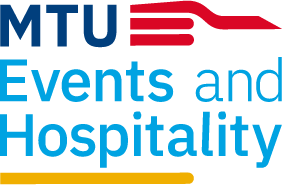 The below are the opening times for all outlets for the 2022/23 academic year. The Food Court will open on Saturdays in from the middle of September, usually from 10.00am to 1.30pm. We will send emails out to notify of any changes in out-of-semester periods and will put signage up locally.
Food Court
Monday – Thursday: 8.15am to 8.15pm
Please note: Note Hot Food available until 3.00pm each evening.
Friday: 8.15am to 3.00pm
Saturday: 10.00am to 1.30pm
costa coffee
Monday – Friday: 8.15am to 2.00pm
The Snack Bar
Monday – Friday: 9.45am to 2.15pm
Staffroom
Monday – Friday: 10.00am to 2.00pm
DAILY GRIND
Monday - Thursday: 8.15am to 2.00pm
Friday: 8.15am to 1.30pm
The Bistro
Monday – Friday: 8.00am to 2.30pm
quikpick shop
Monday – Thursday: 8.15am to 4.30pm
Friday: 8.15am to 1.45pm
quikpick deli Nexus Market
Monday – Thursday: 8.00am to 3.30pm
Friday: 8.00am to 2.30pm
Company Office
Monday – Friday: 9.00am to 4.00pm