Costa Coffee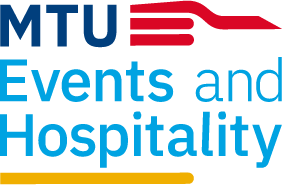 Costa Coffee is the latest addition to the MTU Events and Hospitality and to the Food Court area. Only completed in the last couple of years or so, it is a great spot to grab a handmade coffee, speciality coffee and snacks. It is nestled in the corner of the East Atrium adjacent to the Food Court. It has recently been rebranded as a Costa Coffee outlet and already has a loyal bunch of customers who know where to get good coffee!!!
There are plenty of Snacks & Treats - go on, treat yourself!!
Handmade Coffee - the nicest in the college!!
Opening Hours
Monday – Thursday: 8.15am to 2.00pm
Friday: 8.15am to 2.00pm
Contacts
Geraldine O'Sullivan, Operations Manager
Telephone: 021 4335499
Email: Geraldine.OSullivan@services.mtu.ie