Food Court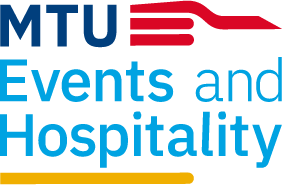 The Food Court is the main dining area of the university located in B block in the main building. There are three areas within the Food Court – the Food Court itself, Costa Coffee and the Snack Bar.
Main Food Court
The main Food Court is the mainstay of catering in the college for the past 20 years. The area is open from early morning till late at night. It offers a variety of breakfasts, sandwiches, soups, pasta dishes, vegetarian options and a huge range of hot meals/dinners. Value for money is guaranteed at the Food Court with student special deals and low prices.
The company is committed to providing fresh, quality food to all its customers. This food should be safe, healthy, nutritious and affordable to all customers. All our hot counter menus have calorie information and we have a large salad bar, freshly prepared and available each day. The East and West atrium hold seating for a large number of customers. The area is the busy, lively centre of the college. It is the most popular spot on campus to meet with friends and catch up between lectures.
Opening Hours
Monday – Thursday: 8.15am to 8.15pm
Friday: 8.15am to 3.00pm
Saturday: 10.00am to 1.30pm
Contacts
Bernard Hurley, Head Chef
Telephone: 021 4335496
Email: Bernard.Hurley@services.mtu.ie
Geraldine O'Sullivan, Operations Manager
Telephone: 021 4335499
Email: Geraldine.OSullivan@services.mtu.ie