Mature Student Support
Hello and welcome to Munster Technological University- Cork Campus!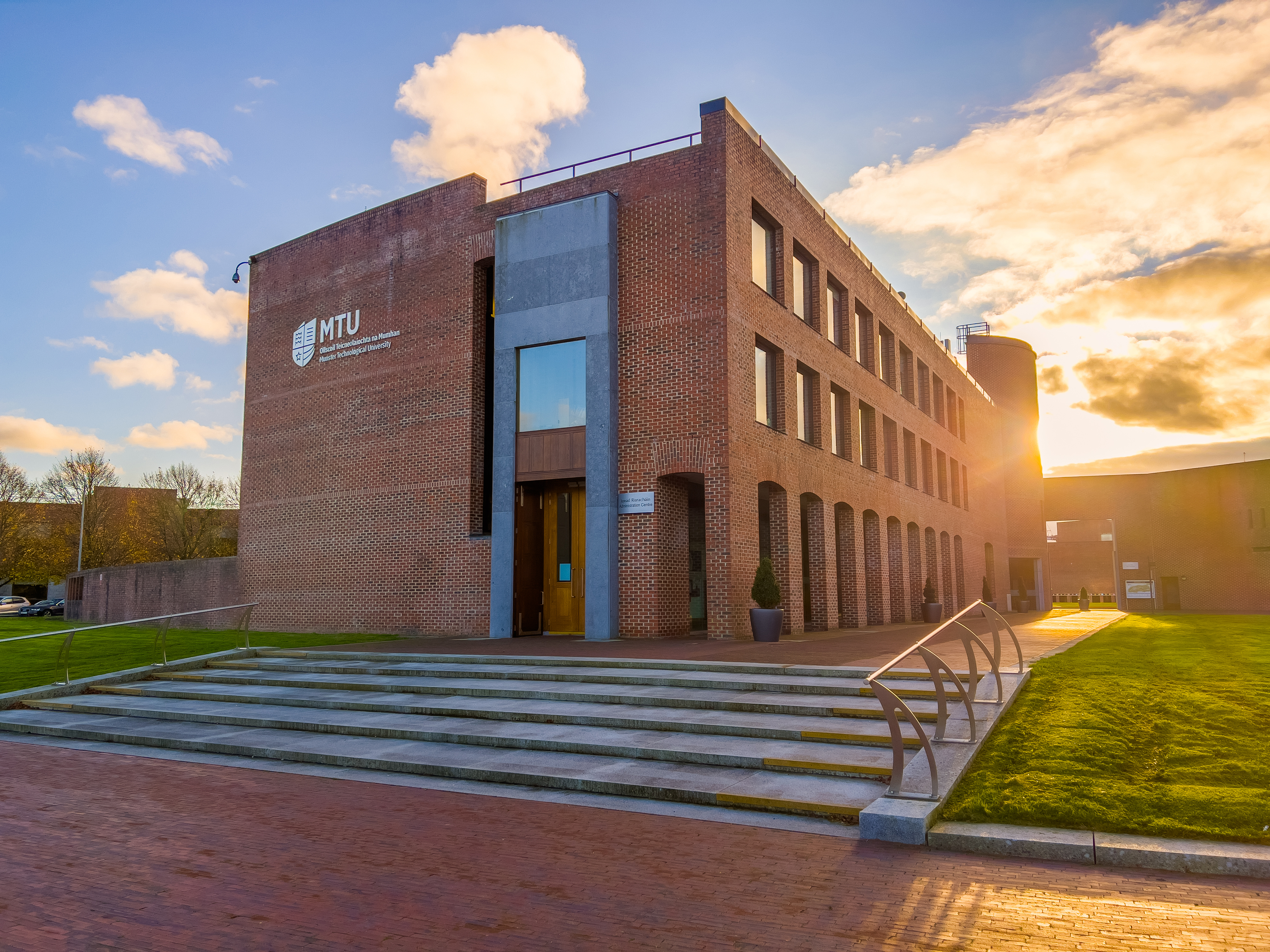 Returning to education after a break, or entering it for the first time as a mature student can be daunting but exciting. MTU Cork Campus strongly encourages applications from mature candidates and is continually working towards wider entry routes in order to increase participation of adult learners.
The Mature Student brings with them life experiences along with determination and focus, all of which are conducive to successful learning. There are a wide variety of courses at certificate, diploma and degree level to choose from within MTU Cork Campus and we hope to assist you through your college journey!
MEET THE MATURE STUDENT SUPPORT TEAM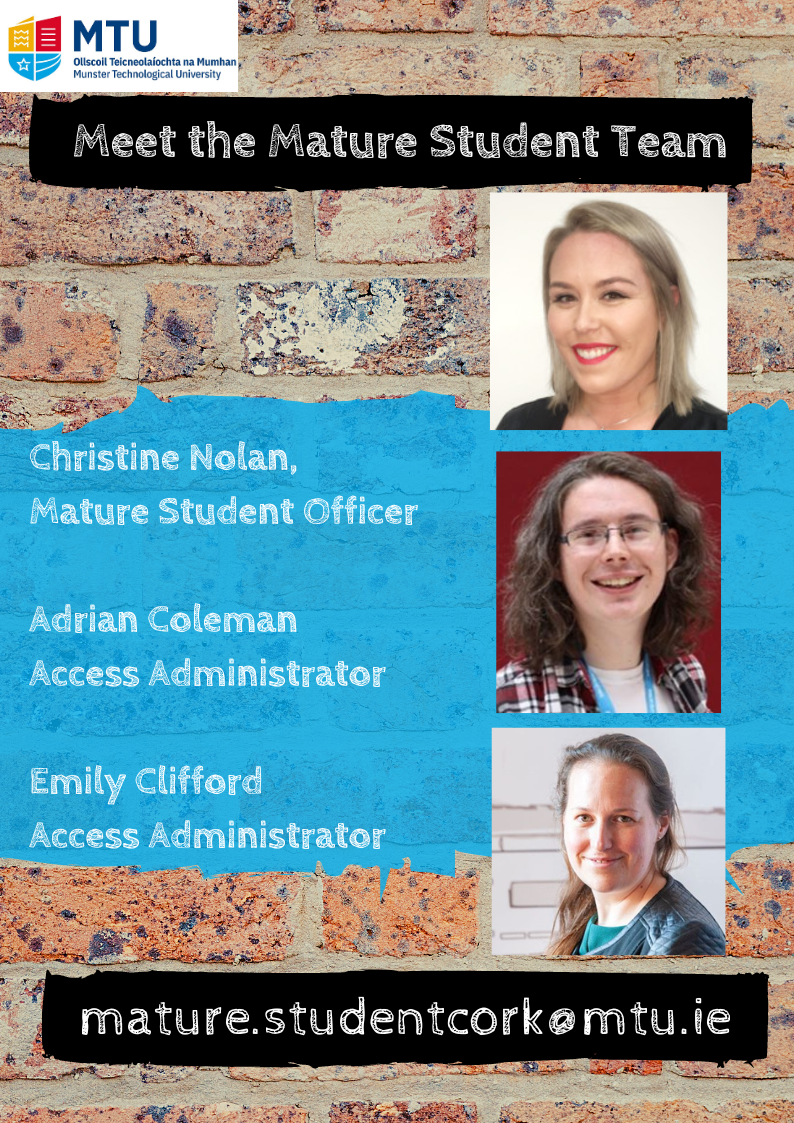 Mature Student Applications for entry 2024
CAO applications for entry September 2024 will open in November 2023.
Standard applications deadline: 1 February 2024 at 17.00.
Late application deadline (for non-restricted courses)- 1 May 2024 at 17.00.
We strongly recommend that all mature applicants apply to the CAO by 1st February.
Additional information on how to apply as a mature applicant can be found on www.cao.ie/mature
Mature Student Supports: available to full time undergraduate mature students
MTU Cork Campus has a full time Mature Student Officer who provides support to prospective and registered mature students.
A mature student is anybody who is 23 years of age or older by 1st January on the year of entry onto a full time undergraduate programme of study.
Pre-entry support
Mature Student Information Sessions
CAO Information Evening
MTU Cork Campus Maths for Matures Programme
MTU Cork Campus QQI Maths Programme
Information sessions for Further Education and Community Groups
Entry Support
Orientation Programme
Orientation Sessions for Advanced Entrants (post year 1)
Preparatory Maths Programme
Post Entry Support
Mature Student Support Network

Mature Student Learning Support

One to one meetings with Mature Student Officer

Student Services
For all queries in relation to Mature Students, please contact:
Christine Nolan
Mature Student Officer
Munster Technological University- Cork Campus
Email: mature.studentcork@mtu.ie
Connect with MTU Cork Campus Mature Student Office